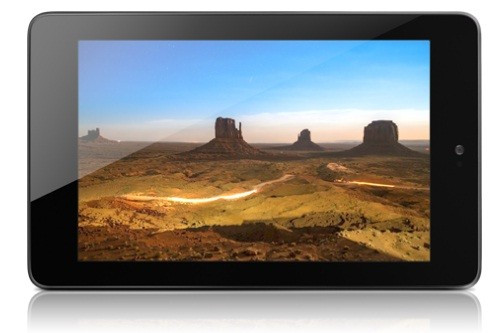 The Google Nexus 7 tablet is only a few months old but reports suggest the Internet search giant is now planning for two upgraded versions of the popular device. Industry sources close to DigiTimes have revealed both these versions are expected to be thinner than the present Nexus 7 and also to use TN panels manufactured by HannStar Display - a Taiwan-based company.
The report does have information on pricing though. The first model should cost $199 and the second an astonishing $99. Both are expected to be released by the end of the year and the source's understanding is that Google is preparing for Apple's iPad Mini, a 7.85in version of the market-leading iPad. However, if Google are serious about an ultra low-cost / mini-tablet, then their primary worry should be Amazon. The online retail giants' Kindle Fire tablets (recently launched in HD) will certainly be the first obstacle.
However, ASUS has denied rumours of a $99 Nexus 7. But this is not the first report of a new Nexus 7. Earlier reports suggested a 3G version was in the works (also to compete with the iPad Mini). That was to have been launched in October.
Meanwhile, the long-rumoured iPad Mini was believed to have entered production stage and reports indicated a range of manufacturers, including Pegatron and Foxconn (and component suppliers AUO, TPK, Foxlink and a few others) were working together to produce five million units, every month. The Mini is rumoured to be readying for an October release... which would have brought it into competition with the rumoured 3G Nexus 7.