The New York Times is reporting that Apple is expected to release a smaller, cheaper iPad later this year, quoting insider informaiton.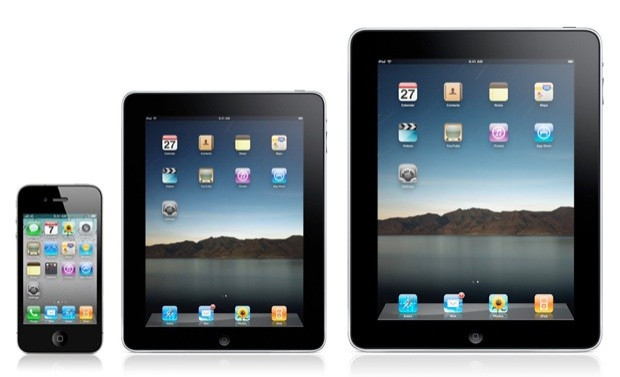 A smaller version of the market leading 9.7in iPad has been rumoured for some time, but the rumours have ramped up in recent weeks with both The Wall Street Journal and Bloomberg quoting sources familar with the matter, claiming that a smaller, 7.85in iPad is expected to be released before the end of the year.
Now the New York Times has gotten in on the act, reporting: "The company is developing a new tablet with a 7.85-inch screen that is likely to sell for significantly less than the latest $499 iPad, with its 9.7-inch display, according to several people with knowledge of the project who declined to be named discussing confidential plans. The product is expected to be announced this year."
According to business analysts and sources close to the technology industry, Apple is harbouring hopes of retaking the lost ground in the budget tablet segment with the release of iPad Mini. As the New York Times notes, this strategy is similar to the one followed by the iPod line - iPod Shuffle to iPod Classic.
With Google's Nexus 7 and Amazon Kindle Fire making waves across the budget consumer segment, the iPad Mini is poised to face a stiff challenge if it is released later this year. The Google tablet is aggressively priced at £159 though it is unlikely that Apple will try and match this pricing, as it likes to make a healthy margin on all its hardware.
Google, like Amazon in the US, is selling its 8GB tablet with little or not profit margin, according to a breakdown of the tablet's components by IHS iSuppli, but will hope to recoup its costs by selling more content from its Google Play store to customers.
The smaller iPad, dubbed the iPad mini, is reported to feature a 7.85in screen with a resolution of 1024x768 pixels. It is expected to be thinner than the new iPad, come with 8GB of storage and include 3G capabilities - which the Nexus 7 is lacking.
Apple is poised to launch the iPhone 5 in September and the iPad mini could also make an appearance at the launch, giving it ample time to take advantage of the Christmas shopping splurge.