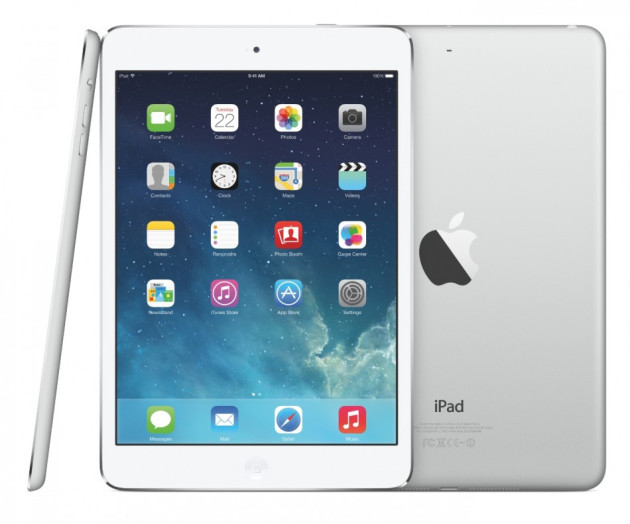 Apple iPads have evolved over time and become significantly thinner and lighter than their predecessors. For instance, iPad Air is just 7.5mm thick in comparison to its predecessor, iPad 4.
In addition, the iPad Air is remarkably lighter at 469g as opposed to the iPad 4 that weighs 662g. The primary reason for iPad Air's thin and light profile is its reduced battery size and capacity. The iPad 4's battery life is rated at 42.5 watt-hours (8,820 mAh), while the iPad Air has 32.4 watt-hours (11,560 mAh).
Given the smaller battery capacity of iPad Air, you may be keen to extend its battery life. IBTimes UK brings you a few simple tips to maximise the battery life of your iPad.
Here are a few tips to extend iPad Air battery life:
Set the iPad auto-Lock interval to 1, 2, 3, 4 or 5 minutes from Settings > General > Auto-Lock. This will enable the iPad Air to turn off more quickly after a period of inactivity.
Disable Wi-Fi as it drains the battery quickly. Go to Settings > tap on Wi-Fi and toggle switch for Ask to Join Networks option to off (disable). This feature will not disable Wi-Fi, but will automatically join only known networks. And unknown networks must be selected manually when available.
Another age old trick to save battery-life is to dim the screen brightness. Either set the preference to Auto-Brightness or reduce the brightness to minimise glare. Go to Settings > scroll down and select Brightness & Wallpaper > set Auto-Brightness to On.
Turn off location services when not needed. Go to Settings > Privacy > Location Services > System Services.
Turn off Notification Center services that run in the background and drain your iPad battery considerably. To do so, go to Settings > Notifications Center > Scroll down to the Today view and disable the notifications for apps that you do not use.
Always keep your iPad in a cool place, away from direct sunlight and closed interiors such as the glove box inside a hot car. Heat degrades battery performance and results in reduced battery life.
Turn off LTE/Cellular and Wi-Fi connections when not in use. Go to Settings > Cellular and disable LTE/4G. Alternatively, use Airplane mode in remote areas with no network coverage to increase battery life.
Turn off dynamic wallpapers by going to Settings > Wallpapers & Brightness and then Choose Wallpaper. Select any of the wallpapers from the Stills category or from your own photo collection. Do not select anything from Dynamic category.
Photo Stream can be disabled to save battery. Go to Settings > iCloud > Photo Stream and turn it off when not in use.
Disable Background App Refresh which lets apps in the background to refresh content periodically. Go to Settings > General > Background App Refresh and turn it off for unused apps.
Turn off Bluetooth from Settings app when not needed.
Disable Parallax effects: go to Settings > General > Accessibility and turn on Reduce Motion.
Automatic updates for apps can be disabled via Settings > iTunes > App Store. Just scroll down to Automatic Downloads section and turn off Updates.
Disable push notifications for selected apps from Settings > Notification Center. So that you get notifications only when the app is open and helps conserve battery.
Turn off Siri when not in use. Go to Settings > General > Siri
Disable Personal Hotspot from Settings > Personal Hotspot
ALSO READ: Retina iPad Mini Benchmarks 5x Faster than Original iPad Mini in Geekbench 3
[Source: iPhone Hacks]