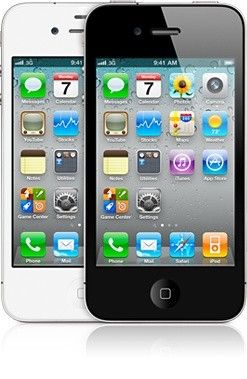 Before Apple's forthcoming iPhone 5 has even hit the shelves, new rumours regarding the iPhone 6 have arisen, claiming that the company will be making major changes to the way the device charges.
According a report from the Wall Street Journal the iPhone 6 -- which will apparently be out as early as 2012 -- Apple has plans to add a new charging hardware to its next, next iPhone device.
Tech site CNET U.K. has since speculated that this new tech could mean that Apple is planning to have the iPhone 6 capable of inductive charging.
Inductive charging does away with traditional power leads and cables, instead charging the device wirelessly. The process works by sending power from a charging station to the device using inductive coupling.
The Wall Street Journal's report went on to claim that the iPhone 6 will be a significant improvement even over its as yet unreleased iPhone 5 predecessor.
The report hinted at features including an edge-to-edge display and the inclusion of NFC technology -- meaning users would be able to pay for items simply but placing their phone on the card reader.
If true -- which it may very well not be -- then the report would indicate that the iPhone 5, which is expected for release this September, may well not be the significant upgrade Apple fans have been building it up to be.
Seeing as Apple is yet to confirm any details pertaining to the iPhone 5, it should come as no surprise that the company declined to comment on the iPhone 6 rumours.