Apple iPhone 5: Top Concept Designs for the Next-Gen Smartphone [PHOTOS]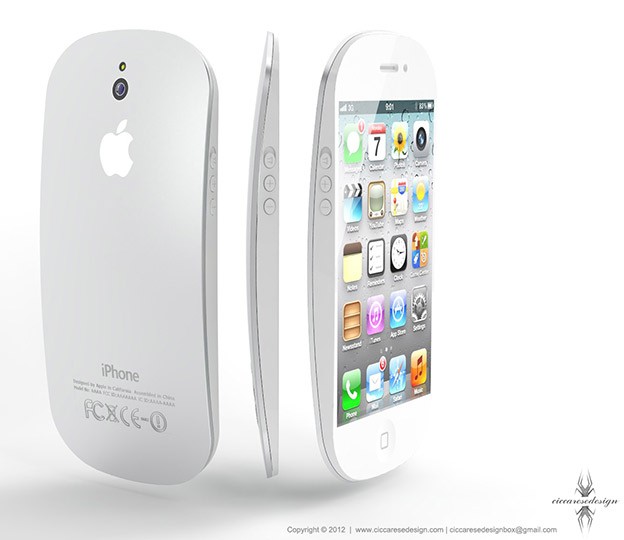 Apple grew in fame ever since its release of iPhone 4S in October 2011 thanks to the advent of Siri, Retina Display and many more technological advancements in the lead -up to the launch of the most-anticipated device of the year - iPad 3 or rather the New iPad.
The success of Siri on iPhone 4S spelt huge success for Apple, as the Cupertino Company turned the fortune tide, securing an exceptional sales record of its leading smartphone. Thereby, it beat all competition hands down at least in terms of popularity, sales figures and revenues for the company.
As always, the tech giant has remained secretive about its next major product release, iPhone 5, which might accompany the much awaited software upgrade - iOS 6. There is still no word on the elusive smartphone's release date either.
Meanwhile, several concept designs of iPhone 5 have hogged the limelight for quite some time. It is time to get a glimpse of them with a quick rundown of the most anticipated features of the device.
4G LTE: According to DigiTimes, iPhone 5 is expected to offer 4G LTE feature.
A5 chip: The smartphone is rumored to come up with the A5 chipset on the power-efficient 28nm (nanometer) manufacturing process. A5X is more favoured over the tablets, as it is unsuitable for smartphones. Apple is likely to adopt the A6 quad-core processor to complement the speed of 4G.
Better Battery: In order to address the battery woes of iPhone 4S users, Apple is expected to pack a superior battery for iPhone 5. Speculations are rife that the upcoming iPhone would possess 4G LTE feature. Hence, the battery performance should be a critical requirement for the discerning user.
iOS 6: Apple has a track record of introducing the latest software or upgrades with its new product launches. With iPhone 4S, Apple released iOS 5 and at the iPad press event 7 March, the tech giant released iOS 5.1. So, it is more likely, iPhone 5 could debut with iOS 6.
Face Recognition: Rumors are rife that iPhone 5 will include the enhanced face recognition feature. It would recognize multiple faces at a time and highlight them when the photos are being taken.
Release Date: iPhone 5 is expected to make its debut in September/October.
Start the slideshow to check out the most intriguing concept designs of iPhone 5.
MUST READ: Apple iPhone 5: Will New 4G iPhone Drive Sprint to Bankruptcy?
© Copyright IBTimes 2023. All rights reserved.