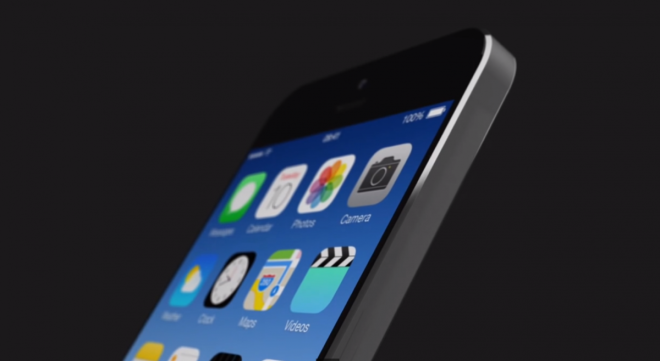 After a plethora of rumours and a few blueprint leaks, the world now expects Apple to unveil two iPhones this year. Rumours have it that the first of the two will be a handset sporting a 4.7 inch display, while the other will be a larger phablet with a 5.5 inch display.
Today, bringing us a set of viable iPhone predictions is KGI Securities analyst Ming-Chi Kuo, who has built a reputation of making extremely accurate predictions on Apple's smartphones. His report, which came out earlier this week, claims to offer everything that there is to know about upcoming handsets, according to BGR.
Starting with the smaller of the two iPhones, Kuo's report says that its 4.7-inch display panel will feature a resolution of 1,334 x 750 pixels, which goes on to deliver a pixel density of 326 pixels per inch.
However, his report adds that while this model of the iPhone packs a powerful and new A8 processor, Apple will give it only 1GB of RAM.
This is in contrast with high-end Android smartphone competitors, all of which use a minimum of 2GB of RAM, while 3GB is poised to become the new standard in the coming months. However, despite using limited amounts of RAM, the iPhone 5S goes on to deliver solid numbers in benchmark tests.
Moving on to the larger model of the two, the purported Apple phablet, the report says it will have a 5.5-inch display and feature a resolution of 1,920 x 1,080-pixel while delivering 401 ppi of pixel density.
While this phablet will house obvious features like Touch ID and more, it will also feature a battery that is 50% - 70% larger than the iPhone 5s.
His report also details that Apple will opt for sapphire crystal displays over Gorilla Glass, adding that only high end models such as the 64GB variant will get the luxurious material. However, he adds that Apple plans to fully move towards sapphire displays in the future.
While the 4.7-inch model is expected to launch in Q3 of 2014, the larger Apple phablet will launch in q4 around Christmas time, according to Kuo's prediction.
Apart from this, the Cupertino-based company will be showing the door to the iPhone 4S and iPhone 4, replacing them with the iPhone 5S and 5C in the low-end price categories.