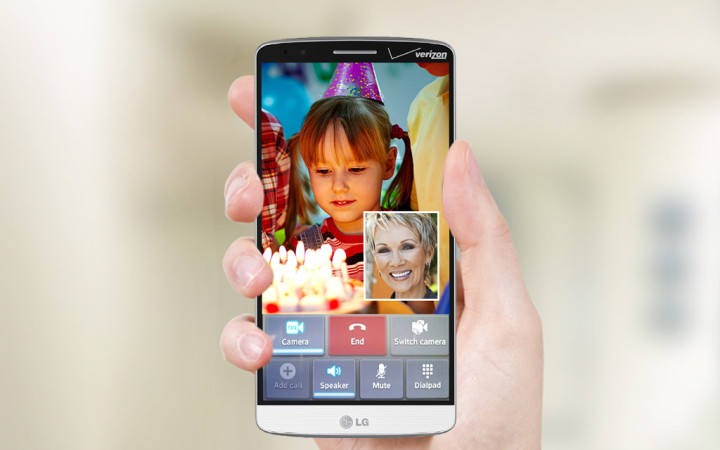 Verizon, one of America's major wireless service providers, is now offering VoLTE (Voice calling over LTE networks) functionality to customers spread out across the country. Enabling VoLTE represents a major step towards offering better wireless connectivity.
Verizon's latest initiative assumes significance when we consider the fact that Apple's 'creative flagship' smartphones – the iPhone 6 and the larger iPhone 6 Plus – are slated to go on sale in brick and mortar retail stores across the United States and other countries starting 19 September.
Both iPhone 6 and iPhone 6 Plus offer 4G LTE connectivity, and with Verizon having announced the provision of VoLTE over its 4G networks, customers of iPhone 6 (and the iPhone 6 plus) should be able to seamlessly connect with loved ones across the US.
Video calling on 4G networks is also enabled along with VoLTE and the conventional high-definition (HD) audio calls. The 4G HD audio calls and video calling functionality is collectively termed by Verizon as the 'Advanced Calling 1.0' technology that promises seamless connectivity in an instant.
iPhone 6 customers (after receiving their pre-ordered iPhone 6 units) upon subscribing to Verizon's VoLTE and video calling on 4G functionality, should notice a video camera icon next to the name of a particular contact, who is judged to be capable of receiving video calls, and thereby initiate video calls with that particular contact.
The audio during the call will be rendered in the HD format.
To make use of VoLTE HD audio calls and video calling feature, iPhone 6 users need to be subscribed to Verizon and be covered under the carrier's 4G LTE coverage area. A VoLTE enabled smartphone is required to make use of all the features under the ambit of 'Advanced Calling 1.0' technology.
An added advantage is the fact that both Apple iPhone 6 and the iPhone 6 Plus support VoLTE thus enabling comparatively superior wireless communication.
"The calling experience customers know today remains the same if one Verizon customer uses a VoLTE-enabled phone and the other doesn't, or if a customer with a Verizon smartphone calls a customer of another carrier or a landline phone," states Verizon, in an official news release.