Apple has announced its highly-rumoured flagship phones, iPhone 6 (4.7in) and iPhone 6 Plus (5.5in), at the recently held gala event at the Flint Center in Cupertino, California.
The iPhone maker also unveiled the long-awaited Apple Watch alongside Apple Pay mobile service, which is expected to take advantage of the new NFC chips in the flagship phones for making seamless payments at retail as well as online stores in the US.
Apple Pay is expected to launch in the US in October, while the twin iPhone 6 variants are expected to hit the store shelves on 19 September with their pre-orders going live from 12 September.
IBTimes UK brings you a comprehensive feature comparison and buying guide to help you make the right decision with your upgrade from current iPhone to the iPhone 6.
Display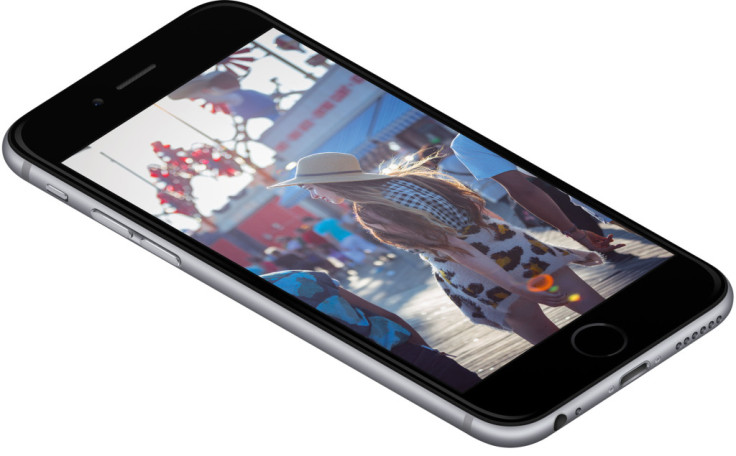 When it comes to the display, the new iPhone 6 variants undoubtedly hold the sway of dominance with their bigger screens, better screen resolutions and highest pixel density (441ppi for iPhone 6 Plus) offered on a retina display.
To be precise, the iPhone 6 offers a resolution of 1336 x 750 pixels at a pixel density of 326ppi which is same as the iPhone 5s, but on a larger screen real-estate.
In contrast, the iPhone 6 Plus clearly targets the phablet segment with a big 5.5in screen that supports a full HD 1920 x 1080p resolution at a pixel density of 401ppi. The high pixel density and bigger screen size on the Plus variant actually translate to sharper images, better clarity with HD movies and larger viewable screen space to better customise your app icons on the homescreen.
The iPhone 5S, iPhone 5C, and iPhone 5 have to manage the digital content on a smaller 4in display, which may not appeal to avid gamers and multimedia enthusiasts who often tend to multitask on their smartphone amid daily chores.
Camera
Though the new iPhones retain the aging 8 megapixel camera from their predecessors, the camera features have been considerably enhanced for better results such as slow-motion (slo-mo) video recording at 240fps and 1080p HD video recording at 60fps.
The still shots get even better with the iPhone 6's new iSight sensor, which is equipped with 'Focus Pixels' for faster autofocus mechanism while the face detection feature also gets a boost with faster A8 signal processor and Auto image stabilisation features.
However, one noteworthy difference is that the iPhone 6 Plus supports optical image stabilisation, while the iPhone 6 retains the older digital image stabilisation.
The iPhone 6 camera gets another big boost with the front-facing FaceTime HD camera that ships with an improved f/2.2 aperture for capturing 81% more light, besides adding support for burst mode, HDR video, exposure control and more.
Avid Photography enthusiasts could benefit with the new iPhone's camera enhancements and that's a good reason to upgrade.
The A8 chip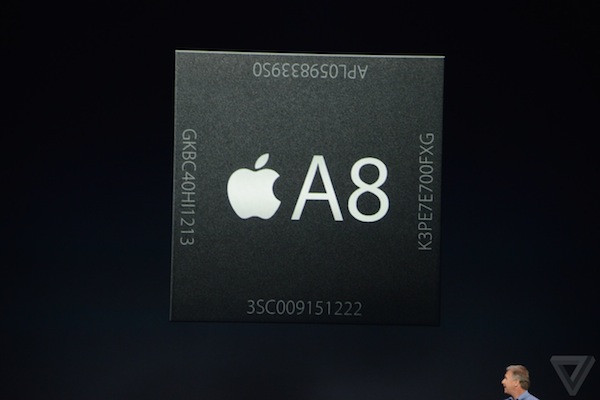 The new 64-bit A8 processor powers the iPhone 6 variants on a 20nm chip technology, which is said to deliver 50% more energy efficiency along with 25% faster CPU performance as well as 50% faster gaming performance.
In addition, an independent motion coprocessor based on M8 chip monitors step count and altitude measurements using a new barometer sensor.
The iPhone 5s runs on the m7 motion co-processor while there is no such feature with the iPhone 5c or older iPhone models.
Battery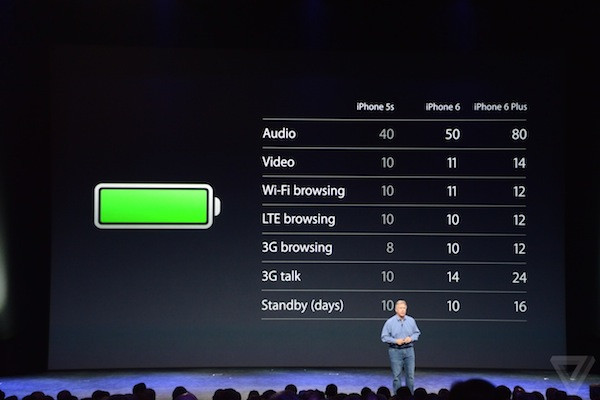 The new iPhone 6 variants are rated to deliver superior battery life than their predecessors: iPhone 5s, iPhone 5c, iPhone 5 and iPhone 4s, wherein the iPhone 6 Plus is touted to offer 12 hours of web-surfing, while the iPhone 6 offers around 10 to 11 hours of battery life for the same task.
The iPhone 5s is rated to deliver the weakest battery-life in comparison to the iPhone 6 and iPhone 6 Plus with a battery backup of 8 to 10 hours of web-surfing.
Storage
The iPhone 6 variants break the traditional tier structure (16GB, 32GB and 64GB) by skipping the 32GB configuration and introducing the high-end 128GB storage variant for the space hungry gamers and multimedia enthusiasts.
iOS 8 and Integrated Apps
Apps take advantage of iOS8's split-screen capability in landscape mode with iPhone 6's larger display. Multitasking with apps becomes simpler with more screen space, especially with the 5.5in iPhone 6 Plus.
Those who are still using the iPhone 4s will not be able to run iOS 8 and that's another great reason to upgrade.
LTE and Wi-Fi
The new iPhone 6 models boast faster LTE Advanced bands with potential speeds of up to 150Mbps and three times faster Wi-Fi speeds with the new 802.11ac Wi-Fi standard as opposed to 802.11n Wi-Fi found on the iPhone 5s.
On the contrary, the iPhone 5s is limited to a bandwidth of 100Mbps speeds on its LTE band with support for Wi-Fi calling.
Apart from Wi-Fi calling, the iPhone 6 models support up to 20 LTE bands with Advanced LTE technology, which is better known as VoLTE that is expected to deliver optimum compatibility with LTE networks worldwide.
Apple Pay and NFC
Unlike the iPhone 5s, iPhone 5c or iPhone 5 which require the use of Apple Watch in order to access Apple Pay service, the new iPhone 6 handsets can accomplish digital payments at retail or online stores via in-built Near Field Communications (NFC) chip.
This is another key reason why upgrading to iPhone 6 seems future-proof.
Pricing
iPhone users can now make a discerning choice between upgrading to a phablet (iPhone 6 Plus) or just upgrading the features while settling for the regular 4.7in display by purchasing the iPhone 6.
Besides, prospective smartphone buyers could choose between various price points based on their budget constraints. The 16GB iPhone 6 costs £539 ($199) on a two-year carrier contract, while 64GB costs £619 ($299) and 128GB costs £699 ($399).
In contrast, the iPhone 6 Plus will cost you just £80 or $100 more for the same storage variants mentioned above, while you can get the iPhone 5c for free or get the iPhone 5s at just $99 on a two-year carrier contract in the US.
Where to Buy in UK
iPhone 6 can be pre-ordered via Apple Retail Stores as well as Apple online stores starting 12 September at 8:00am BST (local time) in the UK, while SIM-free and contract offers are available via EE, O2, Orange, Three UK, T-Mobile, and Vodafone.
Verdict
The choice of iPhone 6 upgrade basically depends on your budget constraint and whether you are looking for a phablet or just a smartphone upgrade with better battery-life and performance.
Power users and gamers would benefit with the larger 5.5in screen of the iPhone 6 Plus; besides its higher power efficiency, battery life and gaming performance will be noteworthy bonuses, especially while making a costly upgrade such as the iPhone 6.
[Source: iPhone Hacks]