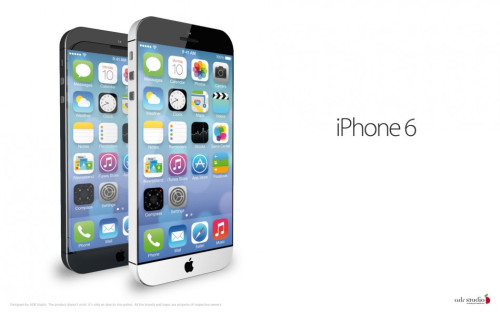 The iPhone 6 will stick with the same 8-megapixel rear camera resolution as the two-year-old iPhone 5, as Samsung looks to up the Galaxy S5 to 16mp.
Speculation that Apple would keep the next iPhone's camera resolution the same as the two models which went before it caused concern among investors of camera manufacturer Largan Precision Co, with shares falling 7%.
Instead of following the market trend of boosting camera resolution each year, set by Samsung and Nokia, Apple is thought to be sticking with eight megapixels and instead focusing on improved optical image stabilisation.
It has been suggested by China Post that Apple's is to ensure the iPhone 6 retains the 5 and 5s's slim design, which could be lost if a larger camera sensor was installed.
Apple is expected to announced the iPhone 6 in the autumn, a year on from the launch of the iPhone 5c and 5s. As the next device will be a 'number update' and not an 's update', analysts and consumers alike will be expecting a new design.
Speculation surrounding new screen sizes has gained momentum ever since the 5s launched with he same 4in screen as the model before it. Apple is believed to be experimenting with screen sizes of 4.7in and 5.5in, while curved displays could also be in the works.
Meanwhile, Samsung will bring its next flagship smartphone - the Galaxy S5 - to market much sooner, with an expected April release date.
Speaking to Bloomberg, Lee Young Hee, executive vice president of Samsung's mobile business, said the flagship Android smartphone will arrive in April and have a new design to make it stand out from the near-identical Galaxy S3 and S4.
"We've been announcing our first flagship model in the first half of each year, around March and April, and we are still targeting for release around that time," Lee said.
For all of the latest Samsung Galaxy S5 rumours, leaks and news, check out our S5 page, which will be constantly updated until the phone is finally announced.