Apple has launched a new version of iTunes U - the popular database of online education for college and university students - with an iPad application.
The iTunes U app lets teachers and students alike keep on top of their education, by letting students browse and pick the courses they want, while giving teachers the ability to push notes to students' iPads from their own.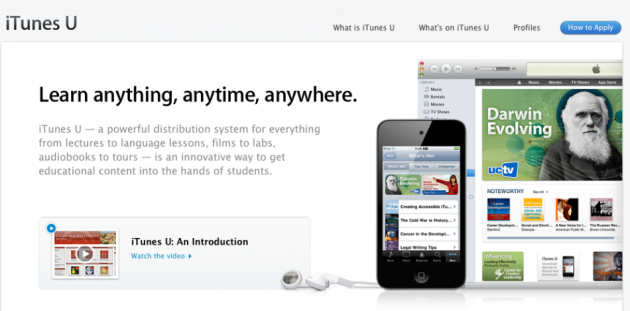 Eddy Cue of Apple said at the New York media event on January 19: "It lets teachers and students do everything they need right on their iPad."
With deep integration of the new iBooks application with interactive textbooks, students can see an assignment in iTunes U, click on a topic and be sent right to the relevant section in one of their iBooks textbooks.
iTunes U lets students quickly find videos that teachers have made to help them with their studies, and while every service won't be available at all universities, the usefulness and high level of integration between apps is easy to see.
Any notes made in textbooks in iBooks 2 can be found in the iTunes U app and more notes can be added if you so wish - the two applications are heavily integrated.
If a student finds reference to a book that they need while using iTunes U, a link is provided to the iBooks Store, where it can be downloaded immediately - no need to visit the university book shop or a branch of Waterstones ever again.
While some features of iTunes U won't yet be available outside of the US - such as picking a course, enrolling and rating the course from within the application - the usefulness of iTunes U combined with textbooks on the iPad is obvious.
The new iTunes U is available from January 19 for free in 123 countries; for UK users, The Open University is one of six establishments to get early access to the new services available.
Schiller rounded up the keynote by saying that: "Apple exists at the intersection of liberal arts and technology, and never has that been more evident; that is true today as it ever has been before."