Apple names Clash Royale and Severed its iPhone and iPad games of the year
Reigns and Chameleon Run finished second as Apple rounds up the year's App Store hits.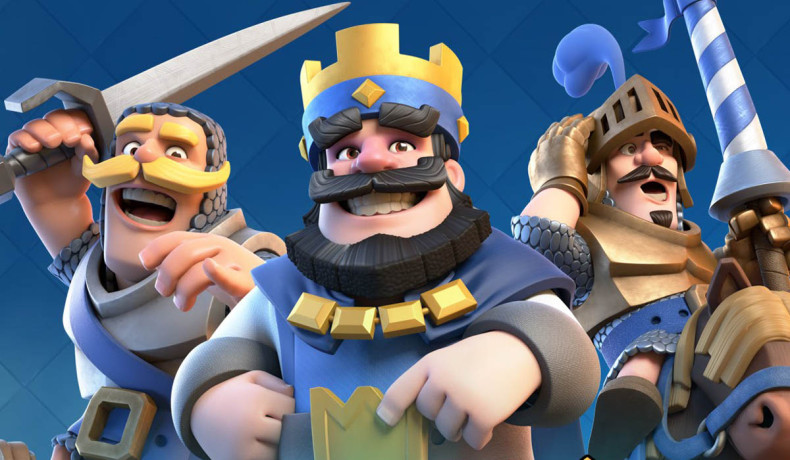 Apple has put together its annual list of the best games available on its various devices, compiling lists of 10 led by a winner and runner-up. On iPhone, Supercell's Clash Royale won the iPhone game of the year prize, while Drinkbox Studios' Severed won on iPad.
The iPhone runner-up was the excellent Reigns from Nerial and Devolver Digital, while on iPad it was Noodlecake Studios' Chameleon Run that placed second. Other games on the compiled lists include Riptide GP: Renegade, Klocki, Steepy Pants and Twofold Inc.
Clash Royale is a free-to-play strategy game blending elements of card games, popular PC MOBAs and tower defence games. Severed meanwhile is a stylish action adventure game from the team behind platforming hit Guacamelee.
Last year Lara Croft Go won the iPhone game of the year ahead of Fallout Shelter and Mr Jump, while Prune won the iPad game of the year ahead of Rayman Adventures and Implosion.
In 2014 mobile classics Threes and Monument Valley won the prizes.
It's surprising to see Pokémon Go not featured as one of the iPhone games of the year, but it was recognised as the year's Breakout Hit – which it undoubtedly was. It's good to see Apple not choosing the most popular games necessarily (though Clash certainly is huge) and that there are plenty of premium titles in the mix.
Apple also rounded up the most popular free apps of the year, which included Pokémon Go as well as the usual suspects like WhatsApp, Messenger, Snapchat, Facebook and Instagram. Colour Switch and Stack were among the other games to appear on this list.
The top paid apps list included Kim Kardashian's KIMOJI app, Football Manager and, topping the list, Face Swap Live, which builds on the popular Snapchat feature. Spotify was the top grossing app of 2016, ahead of Pokémon Go in second and Candy Crush Saga in third.
For all the latest video game news follow us on Twitter @IBTGamesUK.