Apple will kick off its media event in front of a packed Yerba Buena Center for the Arts in San Francisco at 6pm UK time on 12 September, and it will no doubt announce a new iPhone - here is our complete guide on what to expect.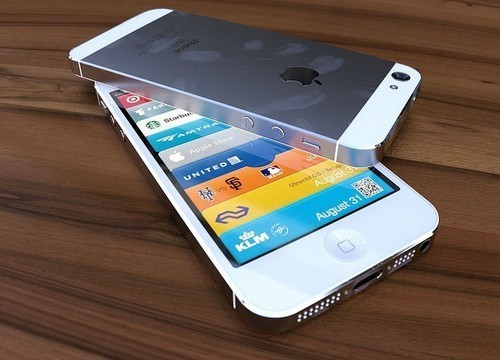 The Expected
A larger screen
What we know - or at least what we think we know, thanks to countless leaks from 'sources familiar with the situation' - is that Apple has a new, bigger iPhone ready to show off to the world.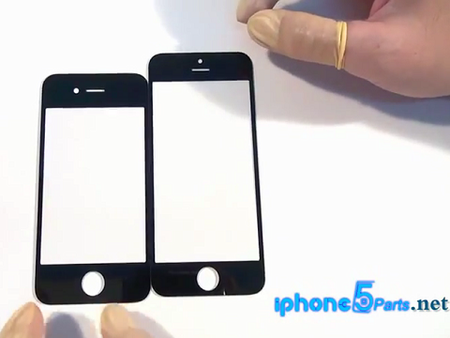 The screen is widely expected to be 4in, up from the 3.5in display of the iPhone 4S and all previous iPhones, and we can expect the resolution to increase as well, up to 640 x 1136 producing a pixel density of 326 pixels per inch (ppi).
Rather than making the screen taller and wider, all images and reports so far show a screen that is taller, but the same width of the iPhone 4S, so the overall width of the phone is unlikely to increase and the 16:9 aspect ration will be better suited to watching widescreen films and TV programmes.
4G
Apple took its time bringing 3G to the iPhone, waiting a full year after the original went on sale before introducing the iPhone 3G, but the Cupertino company's approach to 4G looks to be more streamlined.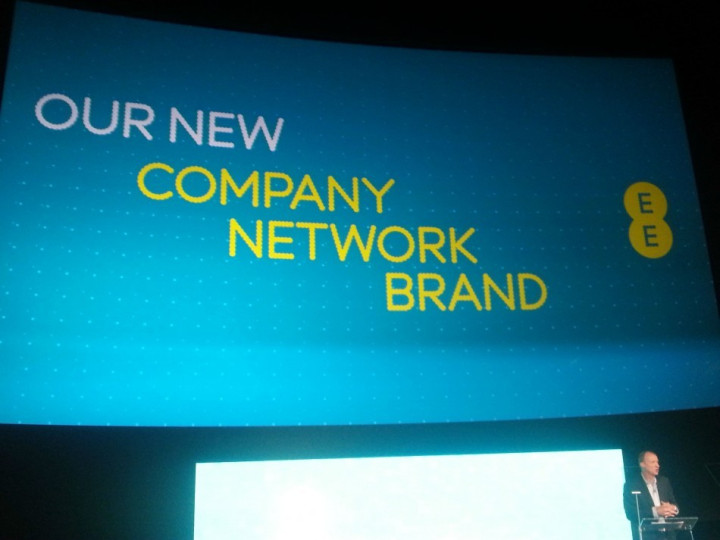 Just a day before Apple's media event, mobile network Everything Everywhere announced that it had rebranded to EE and will be providing a 4G LTE network to 16 UK cities around the UK in time for Christmas.
The Nokia Lumia 920 and 820, and the Samsung Galaxy S3 will all get the 4G treatment from EE, and after speaking to the company ourselves, it seems almost certain that Apple's new iPhone will be getting 4G in the UK right away.
This could be bad news for Vodafone, O2 and Three iPhone customers who aren't on EE. and won't be getting 4G until the middle of 2013 at the earliest, thanks to numerous delays by Ofcom in the auctioning process.
Smaller 9-pin dock connector
Apple has been using the 30-pin dock connector for the best part of a decade, and while that has encouraged the development of thousands of compatible accessories and speakers, it's time for an update.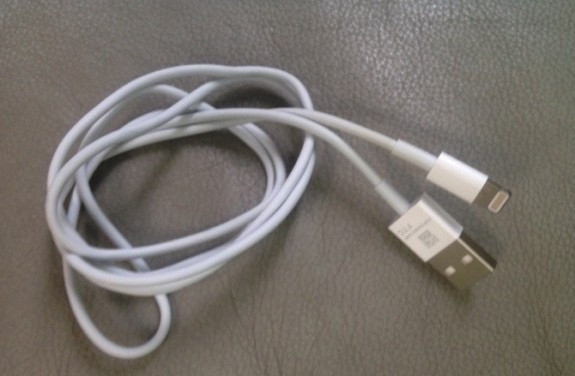 We're expecting Apple to announce a much smaller dock connector with nine pins and a size similar to microUSB, but with a design that looks like a scaled down MagSafe plug.
The new dock connector will probably be USB 3.0 compatible for fast syncing and we've heard that Apple will sell an adaptor so accessories with the 30-pin design can hook up to the new iPhone - and we expect the next iPad and iPods to feature the same 9-pin connector as well.
Apple will no doubt announce a new and overpriced dock for the iPhone 5 to sit in.
Processor increase to A5X
History teaches us that Apple gives its newest mobile processors to the iPad, then the iPhone later in the year, so we are expecting the same story here and the iPhone 5 will get an A5X processor with 1GB of RAM.
Supplied by Samsung, the A5X is a dual-core processor with a clock speed of around 1GHz and quad-core graphics; this isn't as fast as its competitors, but Apple will surely tell us how much more efficient its processor is thanks to tight software/hardware integration.
An even more powerful A6 processor is an outside possibility, but we can't see the iPhone overtaking the iPad as Apple's most powerful iOS device.
Larger battery
We've seen photos claiming to show a larger battery for the iPhone 5 - this will of course be used to offset the extra power and heat created by the upgraded processor and larger screen, so expect battery life to remain the same as the iPhone 4S despite the bigger capacity battery.
Nano SIM card
Apple was involved closely in developing the new nano SIM card standard, so it would make sense for the new iPhone to adopt the new form of tiny SIM cards.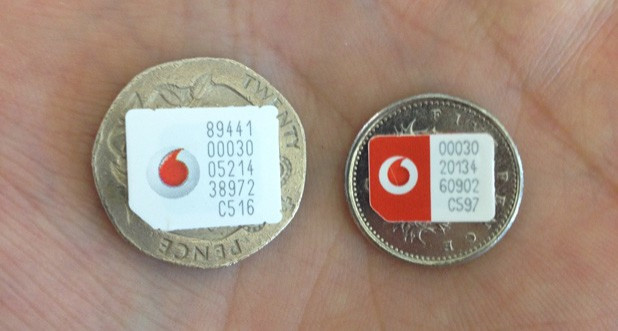 At 40 percent smaller than the micro SIM cards currently used by the iPhone 4S and other smartphones, the nano SIM measures just 12.3 x 8.8mm, meaning Apple can pack in components closer together, bringing down the phone's overall size.
It was recently reported that T-Mobile has huge numbers of nano SIMs in stock and ready to be slotted into the new iPhone, and just a day before the big announcement Vodafone too is stockpiling the tiny cards, according to German Apple site iFun.
iOS 6
Apple announced iOS back at the WorldWide Developers Conference in June and developers have been able to work with the new mobile operating system since then.
We are certain that Apple will launch the new iPhone with iOS 6 and the new software could be made available to iPhone 4S and 4 owners - as well as iPad 3 users - as soon as tomorrow.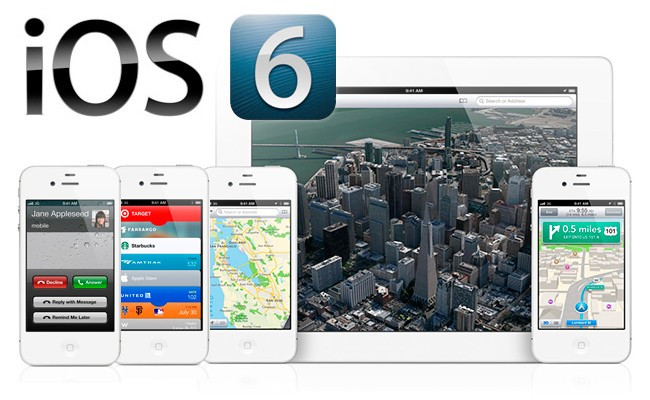 IBTimes UK has been using iOS 6 for some time now and we posted a review of the beta back in June.
As Apple and Google Maps have parted ways, iOS 6 features an all-new maps application, which gets its data from TomTom and a number of other mapping companies.
There's no StreetView anymore, which is a great shame, but 3D maps are available in some cities. Panning around skyscrapers is fun, and the buildings look decent enough, but we hope that Apple continues to improve its new maps app over the coming year to keep up with Google and Nokia.
Not Expected
NFC
Near Field Communication looked to be a dead cert for the new iPhone, but recent shots claiming to be of its internal components suggest there is simply no space for an NFC chip.
Instead, we expect Apple to have used its considerable influence to persuade a range of big businesses into adopting its Passbook application, which is a mobile wallet that relies on scanning a barcode on the screen to complete transactions.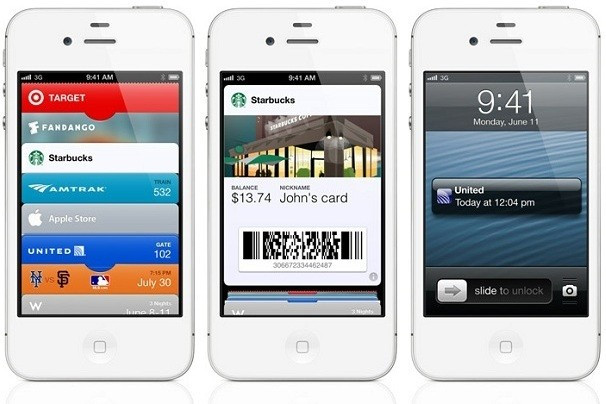 Expect a commercial showing happy iPhone users paying for coffee in Starbucks by scanning a virtual loyalty card on their phone, looking up flight boarding passes and redeeming coupons using the new app.
We first thought the new iPhone would finally see NFC take off, but if Apple sticks to its own Passbook alternative - and presumably compare the financial security of each system - this could cause NFC to stall once more.
Fingerprint scanner
Speaking of security, and as a late entry into the Rumoured iPhone 5 Features Sweepstake, we have the idea of a Home button with integrated fingerprint scanner.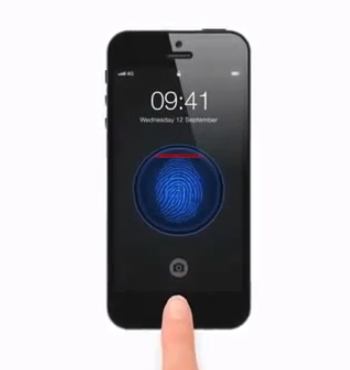 Apple is reported to be in the final stages of acquiring the security firm AuthenTec for £228m in a move that could see the iPhone maker develop future products with much improved security.
AuthenTec is already responsible for developing fingerprint scanners and with the addition of Passbook we don't have to stretch our imagination too far to picture an iPhone with enough security to act as a digital wallet.
It may make sense, and would certainly be the 'killer feature' to set the iPhone 5 apart from the crowd, but having only broken cover this week when other iPhone rumours have circulated for months, we're not sure if it'll appear just yet.
Storage increase
Apple has stuck with 16GB, 32GB and 64GB since the iPhone 4 and it's fair to say we were surprised when the new iPad didn't get a flagship 128GB option.
As for the new iPhone though, we can't see Apple selling a phone that has more storage space than some of its laptops. As the MacBook Air is still available with a 64GB solid state drive, we doubt Apple would let the iPhone offer more - and there will be no microSD card slot either.
Improved cameras
Apple made a big deal about the 8-megapixel camera of the iPhone 4S when it was launched last year, and while we're soon to see some very impressive PureView camera tech from Nokia, Apple's camera has remained about on par with the competition.
An increase to ten megepixels could be possible, but instead we think a small update to the lens technology and a lecture about how it isn't all about the pixel count will be on the cards.
As for the front-facing camera, this could well be improved to offer 720p video over FaceTime, which is tipped to become available over 3G (and 4G) soon.
Whatever Apple shows us on 12 September, one this is for sure; the new iPhone will be bigger than ever and will go on to be one of the fastest-selling smartphones when it goes on sale - a date that is said to be early- to mid-October.
One more thing...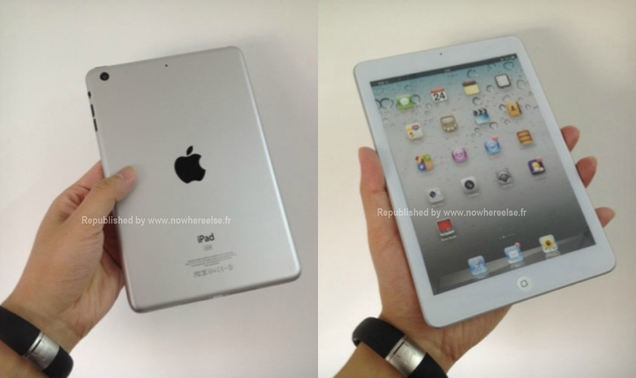 Rumours of Apple developing an iPad mini are becoming more common by the day, and with rivals Google and Amazon both offering 7in tablets at budget prices, we are expecting Apple to follow suit and announce its own smaller tablet in time for Christmas.
The iPad mini might get a mention on 12 September, but it is more likely that Apple will wait for the iPhone 5 storm to calm before announcing the smaller iPad at another event in late October.
Apple's media event will kick off at 6pm UK time on 12 September, and IBTimes UK will be reporting on all of the announcements as soon as the news breaks.