From falling iPad sales to iPhone 5s impact, we look forward to Apple's latest quarterly financial earnings call.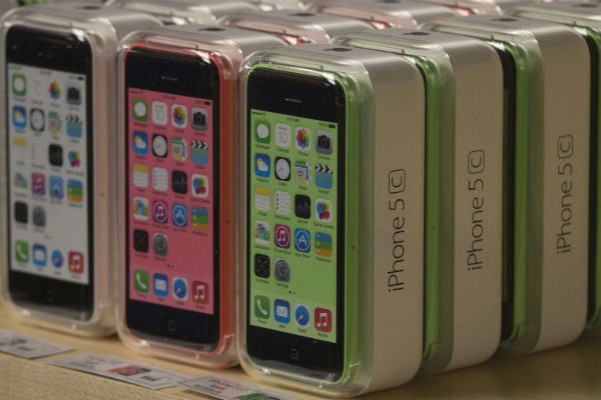 The last six weeks have been pretty busy for the iconic technology brand.
Since 10 Septmber, Apple has launched an entirely redesigned smartphone and tablet operating system in iOS 7; launched a new flagship smartphone - the iPhone 5s; launched a slightly cheaper, colourful smartphone - the iPhone 5c; updated its iPad line up with the iPad Air and a Retina display iPad mini; updated its iMac and MacBook Pro ranges and released the latest version of its desktop software Mac OS X Mavericks.
Add to all that the increasing pressure activist investor Carl Icahn is putting on Tim Cook to implement a more aggressive share repurchase scheme and you get a sense that the company's latest earnings call scheduled for 10pm UK time on Monday, could make for very interesting listening.
Tim Cook will announce sales figures for the July-to-September period though only a very small percentage of the products mentioned above will come into play.
iPhone sales
The iPhone 5s and iPhone 5c will be included in the figures, as they went on sale on 20 September, meaning there will be 10 days worth of sales included in the figures. However, considering the phones sold a combined nine million units in just three days they are likely to have bolstered Apple's bottom line considerably.
In the same three-month period last year, Apple sold 26 million iPhones and 14 million iPads.
According to the average estimate from 44 analysts compiled by Fortune's Philip Elmer-Dewitt, Apple is expected to have sold 33.4 million iPhones in the three months to the end of September.
Dwindling iPad sales
The iPhone business represented more than half of Apple's revenues in the previous quarter and is likely to become even more important this time around, as iPad sales continue to dwindle.
The average analyst estimate for iPad sales suggest a slight year-on-year decline in sales of Apple's tablets at just below 14 million units, which could be accounted for by increased competition in the market and people waiting to one of the new iPads announced last week.
In its last set of results Apple saw iPad sales drop by 14%, though the majority of this fall was due to the company reducing its channel inventory by 1.9 million units.
With the iPad Air and iPad mini yet to go on sale, these will not be incldued in this week's sales figures.
Revenue
In its third quarter earnings reports Apple gave guidance for the final quarter of Apple's fiscal year with revenue estimated to range between $34 billion (£21bn) and $37bn but this was updated in late September when the company said it expected revenue for the quarter to come in at the high end of its estimate.
This was on the back of record opening weekend of iPhone 5s and iPhone 5c sales. The average analyst estimate for revenue is $36.84bn, which is only slighly above last year's revenue of $36bn in the same period.
Pressure
Last week activist investor Carl Icahn published a letter he sent to Apple CEO Tim Cook, urging him and the board of directors to implement a $150 billion share repurchase scheme.
According to Icahn, Apple's shares are hugely undervalued and the aggressive repurchase scheme would allow Apple to take on huge debt through bond sales and thereby be able to purchase its own outstanding shares.
Cook looks to be resistant to such a scheme, but if Apple's revenues and sales fgures don't match shareholder expectations this week he could come under even more pressure to alter his stance.