Apple is working on a pair of augmented reality digital glasses to project information from an iPhone into the wearer's eye, sources familiar with the company's plans have claimed.
The project, which has not been discussed publicly by Apple, sounds familiar to Google Glass, the ill-fated smart glasses which drew mass-market attention but were ultimately a commercial failure among consumers.
According to sources of the Wall Street Journal, Apple is "weighing" an expansion into the digital glasses market as a way of creating a new wearable accessory for the iPhone. The glasses could serve as a way of seeing information without looking at the phone itself.
The report claims the project is still in "an exploratory phase", and explains how the glasses would connect wirelessly to an iPhone and show images and other information in the wearer's field of vision.
The glasses may also use augmented reality, sources claim, adding that Apple has talked to potential suppliers about the project and has ordered small quantities of displays for testing.
It is unlikely that the product would be ready to go on sale until at least 2018, a further source told the WSJ. It is worth remembering that Apple conducts experiments with new products on a regular basis, and just because prototypes have been made it doesn't mean the product will ever go on sale or be talked about officially by the company. Apple has been known to pause or even cancel projects before they see the light of day.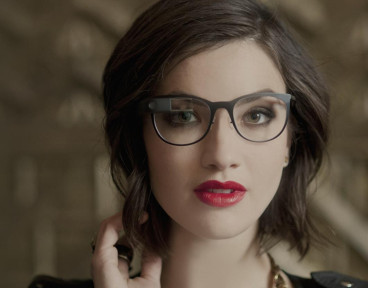 The claims of Apple working on smart glasses come after the company Watch has failed to live up to the success of the iPod, iPhone and iPad, leaving Apple to look elsewhere for its next big thing.
Apple boss Tim Cook has publicly praised augmented reality on numerous occasions in recent months. He believes the future for AR is brighter than that of virtual reality (VR).
"There's no substitute for human contact," Cook told Buzzfeed News in October, adding: "And so you want the technology to encourage that...Augmented reality will take some time to get right, but I do think that it's profound. We might...have a more productive conversation, if both of us have an AR experience standing here...and so I think that things like these are better when they're incorporated without becoming a barrier to our talking."
Cook sees AR's ability to "amplify" face-to-face conversations rather than be "a barrier" like VR.
His most recent thoughts echo comments made in July, when he said Apple has been and will continue to invest "a lot" in augmented reality. "We are high on AR for the long run," Cook said. "We think there's great things for customers and a great commercial opportunity. So we're investing."
Virtual reality is the more popular for now, with the likes of the Oculus Rift and HTC Vive at the high-end sold alongside Google Cardboard and Samsung Gear VR at the sub-£100 level. But Cook expects to see AR overtake because of its ability to be more socially engaging than VR, which completely covers the user's eyes with an alternate reality.
Augmented reality systems, such as the Microsoft Hololens, partially cover the wearer's eyes, letting them see the real world around them but also elements that are computer generated. A plumber, for example, could see the pipe he is fixing in reality, alongside instructions projected virtually onto a nearby wall.
In January it was reported by the Financial Times that the iPhone maker has assembled "a large team of experts in virtual reality and augmented reality and built prototype headsets that could one day rival Facebook's Oculus Rift or Microsoft's Hololens." The secret unit is claimed to include "hundreds of staffers" who have joined Apple through poaching and buying up relevant AR and VR startups.