Following the massive success of the augmented reality mobile game Pokémon Go, Apple CEO Tim Cook says AR is going to be "huge" and that the company is keen on investing in the promising technology.
Responding to a question about Pokémon Go in a quarterly earnings call with financial analysts on 26 July, Cook said he thought what the game has been able to achieve in just a few weeks has been "incredible".
"In terms of AR and the Pokémon phenomenon, it's incredible what's happened there," Cook said. "I think it's a testament to what happens with innovative apps and the whole ecosystem and the power of a developer being able to press a button and offer their product around the word. This certain developer has elected not to go worldwide yet because of the pressure on their servers. But I'm sure they will over time."
"It also does show, as you point out, that AR can be really great. We have been and continue to invest a lot in this, we are high on AR in the long run; we think there are great things for customers and a great commercial opportunity. So we're investing, and the number one thing is that our products work well with other developers' products, like Pokémon, and that's why you see so many iPhones in the wild out there chasing Pokémon."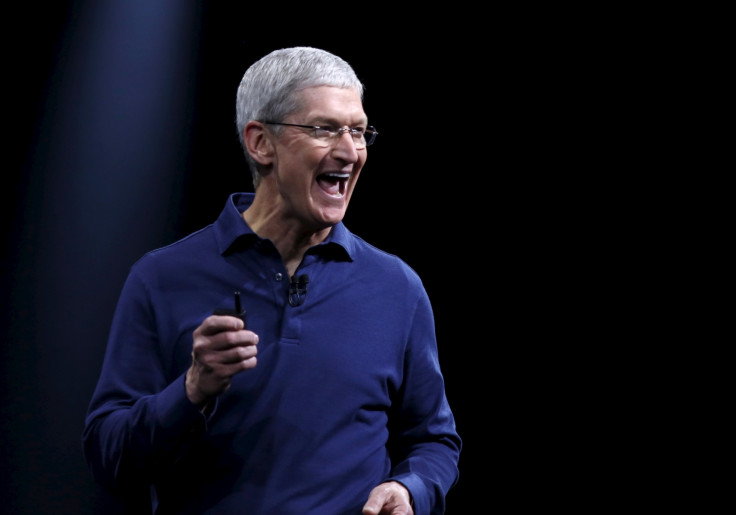 Apple reported third-quarter revenue of $42.4bn (£32.3bn), a 15% drop from the same period in 2015, amid a prolonged slump in iPhone sales. This is also the second straight quarter that the tech giant has reported a revenue decline.
However, Apple's revenues from services such as Apple Music subscriptions, Apple Pay fees and apps sales rose by 19% to $5.98bn.
According to Needham analyst Laura Martin, the Cupertino company could stand to generate as much as $3bn in revenues from Pokémon Go over the next two years.
"I know there are people who want to call [AR] a new computing platform and we'll see," Cook said. "I think there's a tendency in this industry to call everything new 'the next computer platform.' However, that said, I do think AR can be huge. So we'll see whether it's the next platform. But regardless, it will be huge."