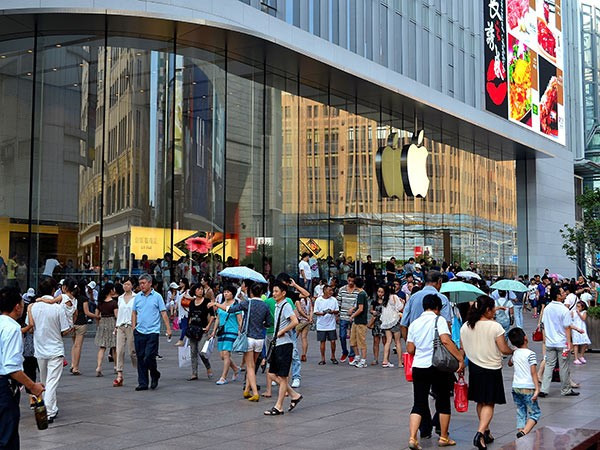 Apple has issued a public statement with regard to a China-based broadcaster's revelation that one of the features found in iPhone resulted in 'data privacy breach'. The Chinese television channel had even branded the iPhone as a 'security risk' throughout the country.
In its statement, the Cupertino-based company has said that the 'Frequent Locations' (criticised by the Chinese media) functionality does not violate data privacy norms, and that the data integrated by the feature is collected and kept on an individual device only.
The company has stated that it cannot access data integrated via 'Frequent Locations'.
"Apple does not have access to Frequent Locations or the location cache on any user's iPhone at any time. We encrypt the cache by the user's passcode and it is protected from access by any app," the statement says.
According to the company, iPhone users can choose to turn off 'Frequent Locations' whenever they want to and switching off the functionality ensures that user data integration is stopped even at the device level.
"Customers may change their mind and opt-out of Location Services for individual apps or services at any time by using simple "On/Off" switches. When a user turns "Off" location data for an app or service, it stops collecting the data," the statement reads.
Apple's latest statement counters the state-run China Central Television's (CCTV) reports stating that Apple's 'Frequent Locations' functionality, which comes integrated within iOS 7 records user data such as places visited by iPhone users and the frequency of visit to these places, along with time.
The CCTV report also quoted scientists, who said that people accessing confidential data emanating from iPhones could gain access to China's 'state secrets'.
This revelation had led to CCTV branding Apple's iPhone as a 'threat to China's national security'.
Apple, in its public statement, also mentions that the 'Frequent Location' functionality gathers and integrates user data to only provide return information such as the current traffic conditions and the approximate commute time in specific travel conditions.
The Cupertino-based company, goes on to add that it has not resorted to creating any sort of 'backdoor' to receive user data transmissions by working with governmental agencies across the world.
"We have also never allowed access to our servers. And we never will. It's something we feel very strongly about," states Apple.
CCTV's revelations and Apple's counter statement add to the list of growing data privacy concerns across the world. Ironically, major technology providers have reportedly resorted to 'confidential experiments' that has got both users (of various technology services) and data privacy advocates across the world thinking.
Examples of such privacy breach include Facebook conducting its secret news Feeds Manipulation experiment on over 700K users worldwide in 2012, and the US-based National Security Agency (NSA) spying on China-based Huawei networks.