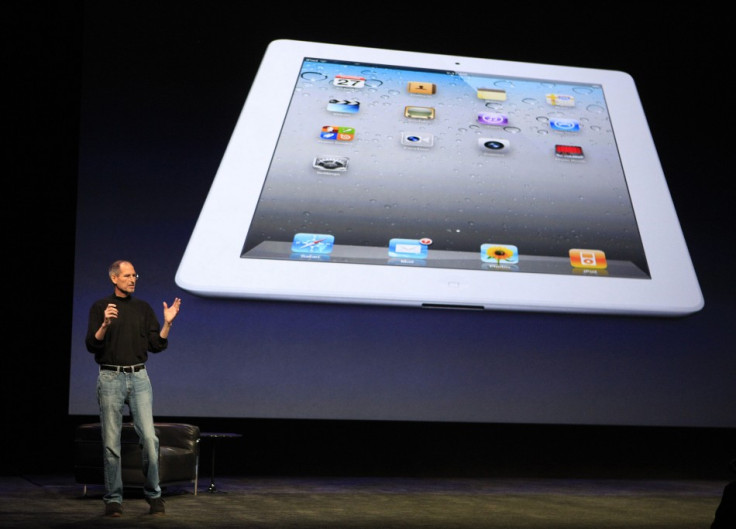 Apple may be announcing the iPad 3 as soon as January, and it will feature a Retina display, but be slightly thicker than the current model.
Apple website iLounge is reporting that the extra width (0.7mm greater than the iPad 2) is due to using two light bars to cast a more even illumination through the ultra-high-resolution display.
"It's currently on track for a March timeframe release, and according to our sources could be publicly shown as early as January, depending on condition," iLounge said.
The website goes on to say that the next iPhone - almost certainly to be called the iPhone 5 - will not look like the teardrop-shaped version that was widely rumoured for release this year, and that next year's iPhone will have a larger 4-inch screen.
The extra screen size will mean overall length will increase by 8mm and that the case will probably be aluminium, moving away from the current glass that has proven too fragile for many users.
Summer 2012 is the predicted launch time for the iPhone 5, meaning that the iPhone 4S will see a somewhat short stint at the top of the iOS food chain, given that it was only introduced in October, much later than analysts had predicted.
iLounge state that the iPhone 5 is "still in engineering phase, not early production," and adds that "We suspect poor battery life doomed the prior prototype version [with the teardrop shape] and that this one is being built with LTE-ready battery drain in mind."
LTE (Long Term Evolution) is another word for the 4G mobile network, which promises to offer dramatically increased mobile broadband speeds, but will not be rolled out in the UK until at least 2014. In the meantime, O2 started a small 4G test in central London last week.
Finally, iLounge and its "most reliable source" believes that, barring any huge and unexpected issues, "2012 will be the year when the MacBook pro line gets its new design. Think thinner."
A new, thinner MacBook Pro has been rumoured for some time now, although it remains unclear as to whether Apple will announce a 15-inch MacBook Air, or a new range of thing Pros.
What do you think about these newest rumours? Let us know in the comments below.