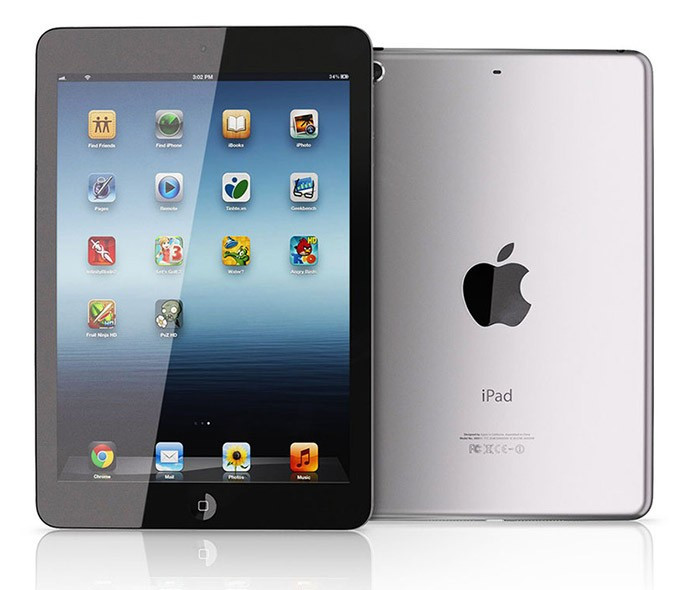 Hype and rumours surrounding upcoming Apple products has again had a negative effect on the company's sales, with the iPad losing significant ground to Android competition, as Apple fans chose to wait for new models.
Having been rumoured for months, the iPad mini and fourth-generation iPad went on sale last week, but the company saw a dip in market share for the quarter, as consumers chose to hold off buying the iPad 3, knowing it would soon be replaced.
The global tablet market continues to soar, up 49.5 percent in Q3 compared to the same quarter last year, and 6.7 percent up on the second quarter of 2012, according to the International Data Corporation (IDC).
"After a very strong second quarter, Apple saw growth slow as both consumer and commercial (including education) shipments declined, and rumors of a forthcoming iPad mini began to heat up," said Tom Mainelli, research director, tablets at IDC.
Adding: "We believe a sizeable percentage of consumers interested in buying an Apple tablet sat out the third quarter in anticipation of an announcement about the new iPad mini. Now that the new mini, and a fourth-generation full-sized iPad, are both shipping we expect Apple to have a very good quarter."
The IDC goes on to say that the iPad mini's high starting price (for a small tablet) of $329 (£269 in the UK) "leaves plenty of room for Android vendors to build upon the success they achieved in the third quarter."
Apple's share of the tablet market slipped from 65.5 percent in the second quarter of this year, to 50.4 percent in the third, as rivals Samsung, Asus and Amazon made up ground by offering cheaper Android tablets.
Strong sales
Driven by strong sales of its Galaxy Note 10.1 and Tab, Samsung shipped an impressive 5.1 million tablets worldwide in Q3, up 115 percent from the second quarter and a huge 325 percent up from the third quarter last year, when it shipped just 1.2 million tablets.
With Apple and Samsung out ahead, Amazon, Asus (manufacturers of the Google Nexus 7) and Lenovo rounded out the top five tablet manufacturers for the quarter.
Thanks to the new Kindle Fire HD, Amazon saw its share of the tablet market grow from 4.8 percent in the second quarter of 2012 to 9 percent in Q3, and four quarter results will be even better, after the international launch of its tablets takes effect.
Microsoft joined the tablet market this quarter with the Surface running Windows RT. Ryan Reither, program manager for IDC's Mobile Device Tracker, said: "Competitors are turning up the pressure on market leader Apple.
"With the recent introduction of a number of Windows 8 and Windows RT tablets, consumers now have a third viable tablet platform from which to choose. However, price points are critical in tablets, and Microsoft and its partners will have a tough time winning a share of consumer wallet with price points starting at $500."