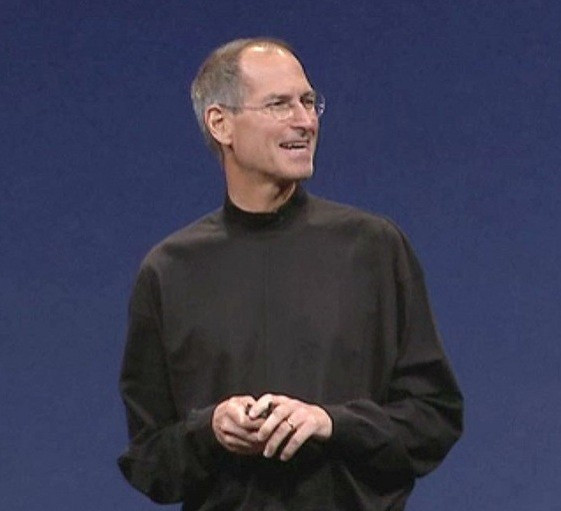 Steve Job's father boasted about meeting the man himself and called him a 'great tipper', without realising he was his biological son.
Jobs was adopted from a young age and for years, never thought he had met his real father, Abdulfattah Jandali a restaurateur and casino owner.
Jandali ran his business not far from Apple's headquarters in Cupertino, California and it has emerged finally that Jobs visited his father's restaurant on at least one occasion.
Steve discussed the subject of his biological parents with Walter Isaacson, who is the author of his authorised biography.
"When I was looking for my biological mother, obviously I was looking for my biological father at the same time, I learned a little bit about him, and I didn't like what I learned.
"It turns out he managed or owned a restaurant, and I was in the restaurant once or twice, and I remember meeting the owner, who was from Syria. I shook his hand, and he shook mine."
From this point on, Jobs decided he didn't want to see his father again, instead sending his sister to liaise with Jandali at a café telling her not to tell their father that she had spoken with, or even knew Jobs.
Isaacson recalls Steve Jobs asking his adopted parents if he was unwanted by his biological parents, who replied that they had chosen him and that he was special.
Jobs finished by saying: "From then on, I realised that I was not just abandoned. I was chosen. I was special."
Steve Jobs and Mark Zuckerberg
Steve Jobs expressed admiration for the Facebook founder, Mark Zuckerberg, for not selling out and dominating the social networking space. .According to Walter Isaacson, the Apple chief spoke about the young technology entrepreneur with respect.
These kind words were a stark contrast to the ones he reserved for the likes of Microsoft founder Bill Gates or for Google.
In the official biography, which is out today in the US,saying: "Bill is basically unimaginative and has never invented anything, which is why I think he's more comfortable now in philanthropy than technology."