Apple Worth More Than Greece: iBooks 2 Helps Company Reach $400bn Value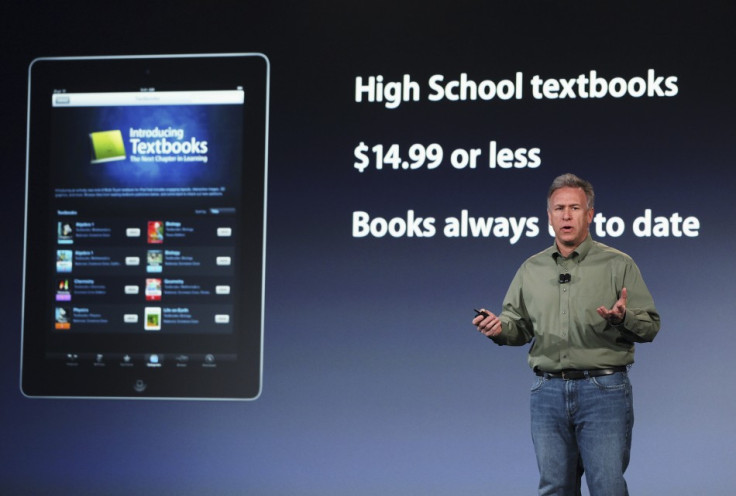 Following the announcement of iBooks 2 and iBooks Author on Thursday, Apple saw its stock price hit a new company record of $431 (£278) per share.
Launched at a media event in New York, Apple announced that it is to revolutionise the textbook industry by selling highly interactive student textbooks for the iPad, along with iBooks Author, the Mac application that lets anyone create and sell ebooks.
The Cupertino firm also broke a new record, finishing the day with a staggering market cap valuing the company at $400b (£258b), almost doubling the market cap of Google ($207b) and computer rivals Microsoft ($236b).
Apple remains the second most valuable company in the world, behind Exxon Mobil, which is valued at $417b; Apple briefly overtook Exxon in August 2011 to become the world's most valuable company; third place globally is PetroChina, someway behind at around $270b.
Announced by marketing chief Phil Schiller, iBooks 2 sets about creating a new era for textbooks, bringing them to the iPad with rich images, videos, widgets and interactivity not seen before in digital publishing.
Having risen by around 25 percent in the last year and by $390b in the last decade, Apple's market cap is now higher than the individual gross domestic product (GDP) of Greece, Austria, Argentina and South Africa.
For an interesting list of more things that Apple is worth more than - including the entire economy of Singapore and all of the illigal drugs in the world - visit ThingsThatAppleIsWorthMoreThan.
© Copyright IBTimes 2023. All rights reserved.