The Apprentice may be in its 13<sup>th series, but there's no sign of Lord Sugar going easy on the new candidates fighting to be his business partner at the season's end.
This week saw the candidates struggle with the concept of common sense despite their fancy university degrees and entrepreneurial achievements, with Hong Kong-born Jeff Wan becoming the latest hopeful to get the boot.
Wan has a degree in Mathematics and a master's degree in Operational Research and Finance, and can speak three languages; Mandarin, Cantonese and English. But his skills on paper weren't enough to save him from Lord Sugar's wrath when he pointed his infamous index finger at him and said: "You're fired". Gulp.
The second task saw the candidates summoned to Stoke Park, a five-star hotel in Buckinghamshire, where they were challenged to work as interior designers. The boys came up with a travel theme, with Wan offering his advice as a tourist when they decided to go with a British theme.
Unfortunately, Lord Sugar was repulsed by their design, which featured bright yellow, red and blue walls and vintage suitcases stacked up in one corner, and he ended up going with the ladies' equally devastating golf-themed room, which he "hated less".
On who was to blame for the failure, Wan told IBTimesUK: "It's a coin toss between James and Ross. There were two criteria to win in this task: profit margins and creativity.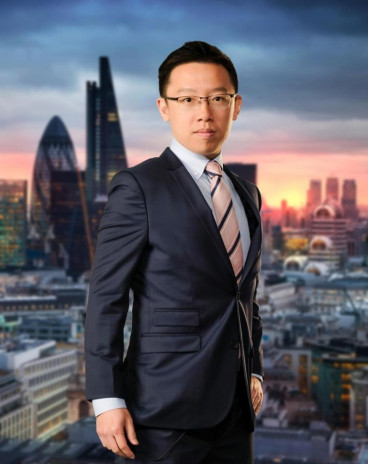 "James overspent our budget and Ross was the driver on the creative side and he dropped the ball. We didn't do well on both criteria, but Lord Sugar awarded the win to the girls as they had a better profit margin so in that respect I would have to say James."
Wan, who admitted to being a breakdancer in the boardroom, revealed his task highlights, stating: "It's still very heart-breaking for me watching myself leave the process. I still believe I could have made it far.
"There were two highlights on this task. Firstly, Ross telling Lord Sugar to be quiet in the boardroom and getting away with it. Usually that's a good reason for Lord Sugar to fire the candidate but he let Ross stay.
"Secondly, definitely me discussing breakdancing in the boardroom. 13 seasons and I think I am the only one that talked about breakdance – at least I left the process being unique."
On what he really thinks about Lord Sugar, Wan said: "You know, Lord Sugar is a true businessman. As a viewer you can sense how intimidating he is and believe me, he is exactly like that in the boardroom.
"But I have a massive respect for him. I felt if I became his business partner I would be able to learn a lot from him and grow as an individual. If Lord Sugar has a spare £250K lying around and he doesn't know what to do with it he can always invest in my company."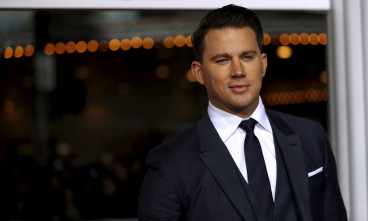 But now he doesn't have much of a chance of striking up a business relationship with Lord Sugar, Wan revealed who he'd consider partnering up with in the future.
"Either Sir Richard Branson or Channing Tatum. I see Branson on the same level business-wise as Lord Sugar. I believe I would learn a lot from this individual."
"Tatum because he is so successful in many areas: dancing, acting, entrepreneur [setting up his own show in Las Vegas]. And let's be honest, who doesn't want to be Magic Mike's business partner. He and I can be dancing every day," he continued.
Offering tips to budding entrepreneurs, Wan advised: "The quote 'never judge a man on how they climb instead how high they bounce when they hit rock bottom' comes to mind.
"Passion, charm and character are the keys to be successful but there will be highs and lows as a businessman, the successful ones are always the ones who can pick themselves up from a low."
The Apprentice continues next Wednesday at 9pm on BBC1.