He seemed to be one of the more level-headed, down to earth candidates amid the usual bunch of supercilious novices on The Apprentice, but Danny Grant wasn't given much of a chance as he was the first fired on last night's opening episode.
The 13<sup>th series of the popular BBC show threw the 18 hopefuls straight into the deep end as they were split up into male and female teams as normal, instructed by Lord Alan Sugar to design and manufacture their own burgers to sell to the public in London. Easy peasy.
Grant was elected Project Manager on the boys' team – who called themselves Team Vitality – because of his experience as a manufacturer.
The 32-year-old business owner from Kent runs an e-retail cosmetic business but has admitted to being disorganised and regularly leaving things to the last minute – a habit which seeped into his lack of strategy during the task.
Learning from his mistakes on the show, he told IBTimes UK: "I learned to be more corporate and how to carry myself in those kind of circles. For example, I've never pitched to a billionaire before. It was a very humbling experience I didn't think would ever be possible."
Grant believes he was in an unfair position as the leader of a large group of egotistical frantic strangers, which is understandable as his teammate Charles Burns went against pretty much everything he told him to do.
He said: "I think being project manager was more difficult because I didn't know anyone which was definitely a big disadvantage when managing a team of that size.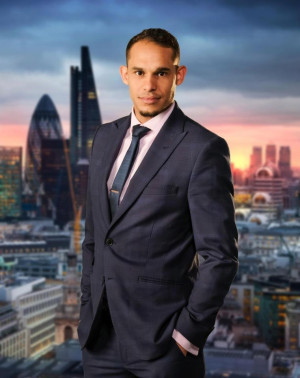 "Everything I've ever done in business is based around the relationships I have with people and utilising them in the best way possible, so this was very different."
On why he thinks the task failed, he said: "Basically, we didn't sell enough burgers, selected a bad location and the team was badly organised. Looking back, I could have organised things a lot better and chosen someone who I connected with more as a sub-team leader."
He would also change the original location of the burger stall, which was in the completely empty market of Brixton before the boys packed up and legged it to Shoreditch.
Grant said: "Choosing Brixton to sell our burgers – we should have gone somewhere with more footfall like Portobello Road."
And while most people wouldn't have tremendous things to say about Lord Sugar after being fired in the first week, Grant still has a lot of respect for him.
He said of the business magnate: "He's got a very good sense of humour. Clearly he's a very distinguished businessman and I've got a lot of respect for him. I think he would have been very happy with me as a business partner because of the large amount of ideas I could bring to the table."
Grant also offered a tip for budding entrepreneurs, seeing as he is already a successful businessman for his age, stating: "My business is to supply activated carbon to the cosmetics industry.
"My secret is forging strong relationships with everyone involved, identifying a niche gap in the market, and keeping motivated – which comes from my little boy who's the reason I work so hard and do everything I do," he added.
The Apprentice continues next Wednesday at 9pm on BBC1.