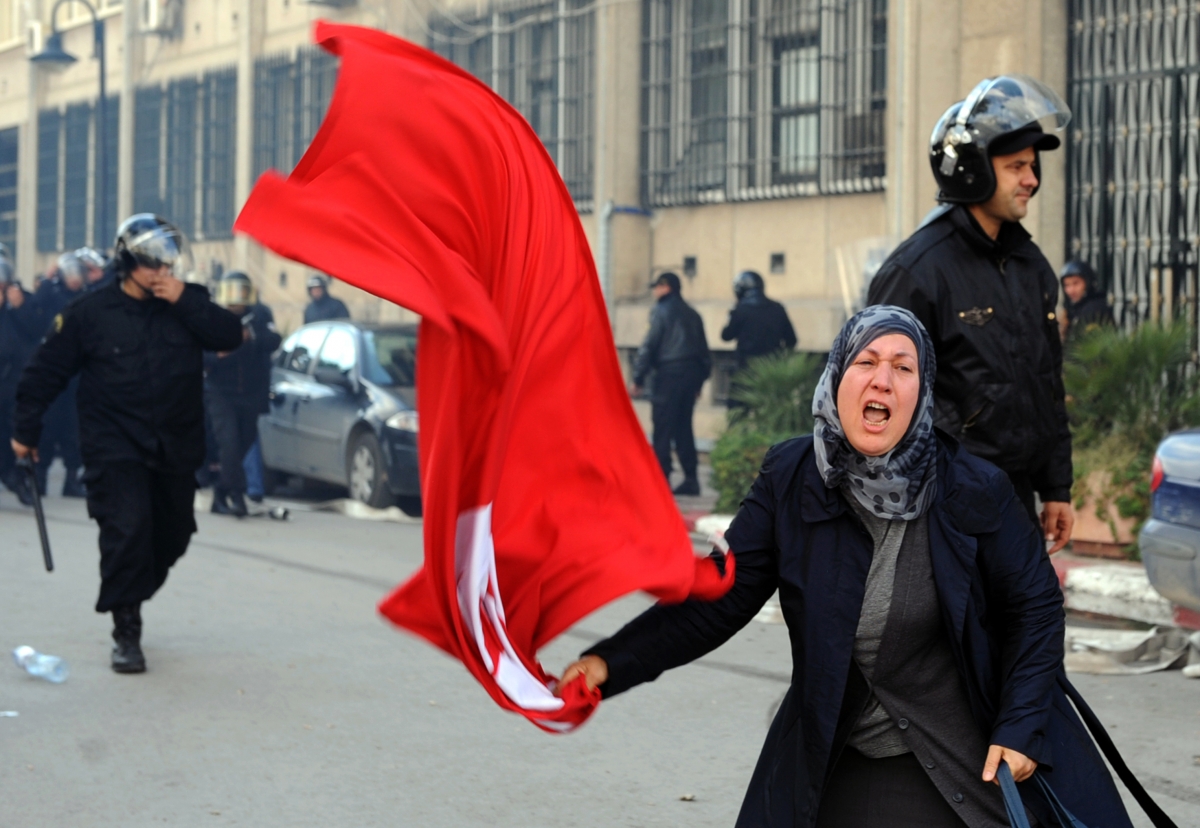 It has been five years since the series of uprisings and protests spread across the Arab World in 2011. Originating in Tunisia, after a man set himself alight in protest at his treatment by police, the Arab Spring movement quickly took hold in Egypt, Libya, Syria, Saudi Arabia, Jordan, Yemen and Bahrain.
December: Protests begin in Tunisia following Mohammed Bouazizi's self-immolation on 17 December. On 14 January, 10 days after Bouazizi dies, President Zine el Abidine Ben Ali's rule is over. In Algeria, protests flare up over poor housing in the capital Algiers.
January: Protests begin in Oman, Yemen, Egypt, Morocco and Syria. On 25 January, after the Tunisian government is overthrown, thousands of protesters demonstrate in Tahrir Square in Cairo against President Hosni Mubarak. The square will become a symbol for the ongoing Egyptian democracy demonstrations.
Protests begin in Jordan in reaction to a fuel price increase planned by the government.
February: Mubarak resigns on 11 February and transfers his powers to the Supreme Council of the Armed Forces.
Four days later, protests break out against Muammar Gaddafi's regime in Libya. Protesters in the northern city of Benghazi start an uprising that will develop into the Libyan Civil War.
The unrest reaches Morocco, where protesters demanding reforms and social justice.
Demonstrations begin in Iraq against corruption among public officials and ineffective security apparatus.
In Bahrain, protests begin with the aim of achieving greater political freedom and equality for the majority Shia population, but demonstrators are met by security forces, tear gas and rubber bullets. Within months, most of the demonstrations are violently broken up by government forces. Dozens of protesters are killed and hundreds jailed.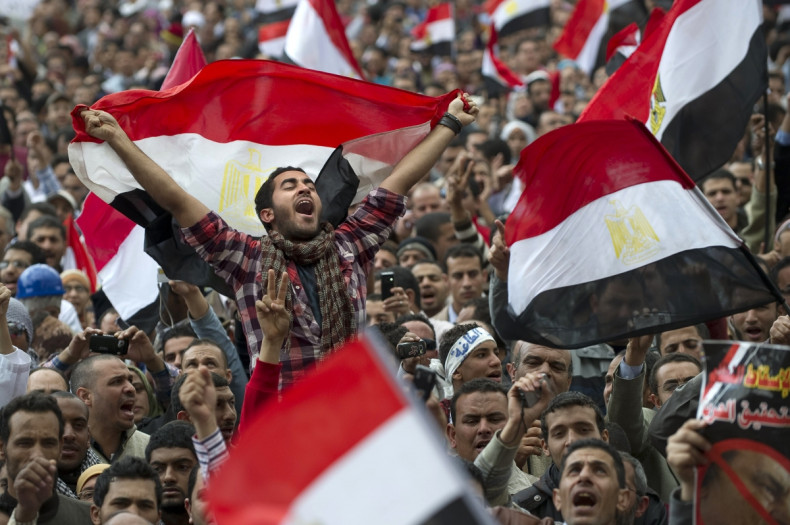 March: The former Egyptian Prime Minister Ahmed Shafik, resigns on 3 March.
In Bahrain, Saudi Arabia and Gulf states send troops into the country to support the Sunni Al Khalifa monarchy, after an uprising by the kingdom's Shia majority. Dozens of protesters are killed, but the West, which has vital, security interests related to Iran, is subdued in its criticism and the revolt is quashed.
June: The President of Yemen, Ali Abdullah Saleh, is injured in a failed assassination attempt. His vice president, Abd Rabbuh Mansur Al-Hadi, is made acting president of Yemen.
August: The Battle of Tripoli takes place between 20 and 28 August in Libya, between loyalists of Gaddafi and the National Transitional Council – which is attempting to overthrow the state's leader and take control of the capital. Rebel forces capture and gain control of the city, effectively overthrowing Gaddafi.
October: Coptic Christians in Egypt launch protests against the destruction of a church. On 20 October, Gaddafi is killed by rebels in the city of Sirte. Three days later, the National Transitional Council (NTC) officially declares an end to the 2011 Libyan Civil War.
November: Gaddafi's son, Saif al-Islam Gaddafi, is captured on 19 November after hiding in Nigeria. Protests take place in Cairo's Tahrir Square once again, with tens of thousands of demonstrators protesting against the military junta. The public opposition to the Supreme Council of the Armed Forces (SCAF) is one of the biggest demonstrations since the toppling of Mubarak, with clashes taking place between protesters and soldiers.
December: Egyptian women take to the streets to protest against human rights violations. Photos and videos posted online afterwards show troops violence was rife during the protest. The shirt of one protester, wearing a headscarf, is pulled up as she is dragged half-naked across the street.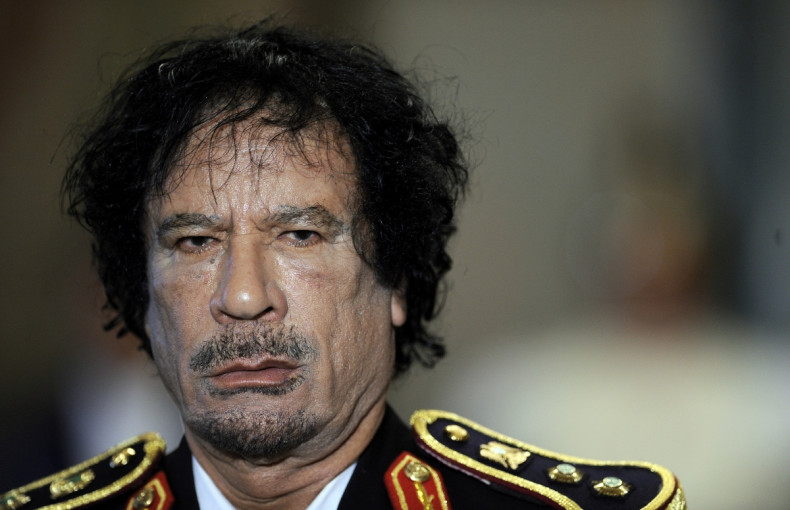 2012
January: Syrian president Bashar al-Assad gives a speech on 10 January, blaming the uprising on foreigners and stating it will require the co-operation of all Syrians to stop the rebels.
Egypt's de facto leader, field marshal Mohamed Hussein Tantawi, announces that the decades-old state of emergency will be partially lifted .
Protests against Libya's NTC force the deputy head, Abdel Hafiz Ghoga, to resign.
February: The former Yemeni President Ali Abdullah Saleh, officially resigns and transfers his powers to his vice president Abd Rabbuh Mansur Al-Hadi.
The Syrian government launches an attack on the city of Homs on 3 February.
In Libya, clashes between Arab Zawi and African Tebu groups in Al-Kufra in the south-east of the country, kill scores of people.
April: Thousands protest in Cairo's Tahrir Square for a quicker transfer of power following the disqualification of 10 presidential candidates – including the top three contenders – by Egypt's election commission.
May: Egypt holds its first free presidential elections in decades. The former prime minister Ahmed Shafik and Muslim Brotherhood candidate Mohammed Mursi win.
The Syrian regime kills more than 100 people, with almost half of the victims children, in the Houla massacre.
Hundreds of Salafi Islamists clash with security forces over the selling of alcohol in Tunisia.
In Libya, Lockerbie bomber Abdelbaset Ali al-Megrahi dies.
June: Hosni Mubarak is sentenced to life in prison by an Egyptian court. His minister of interior, Habib el-Adly, is also given a life sentence, but Mubarak's son's Gamal and Alaa are cleared of corruption.
Egypt's election commission announces Muslim Brotherhood candidate Mohammed Mursi has received the most votes in the presidential elections.
A Tunisian court sentences former Tunisian president Zine El Abidine Ben Ali to prison.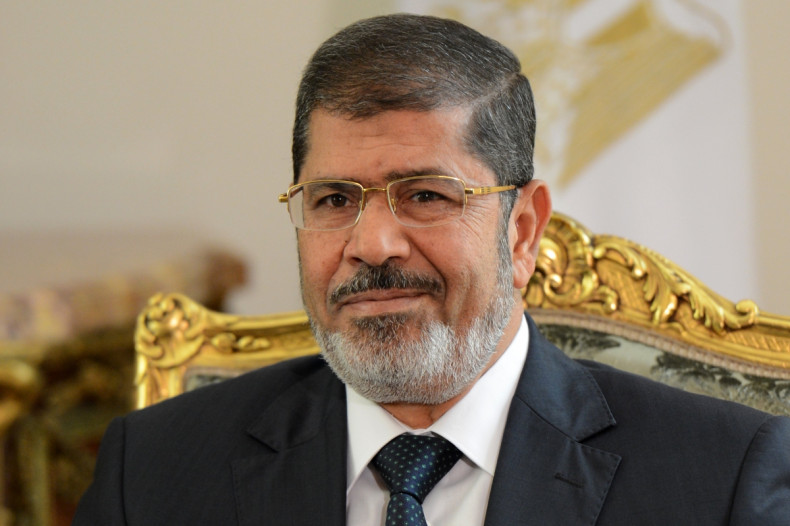 July: Syrian regime forces kill around 225 people in the village of Tremseh, near Hama. The Red Cross officially declares the Syrian uprising a civil war on 15 July.
A bombing in Damascus kills members of President Assad's inner circle, including his brother-in-law Asef Shawkat.
Syrian regime forces and opposition fighters begin a battle to capture Syria's largest city, Aleppo. The United Nations report that more than 200,000 Syrian refugees have fled the country since fighting broke out.
August: Libya's NTC hands over power to the General National Congress (GNC), who elect Mohammed Magarief as the interim head of state.
In Tunisia, former president Ben Ali is given a life sentence for the killing of protesters.
September: The Free Syrian Army moves its headquarters from southern Turkey to northern Syria, into areas controlled by the armed opposition.
On 11 September, Islamic militants kill the US ambassador to Libya, Christopher Stevens, in a bombing in Benghazi, Libya. US Foreign Service Information Management Officer Sean Smith is also killed.
October: The Free Syrian Army seizes control of Maarat al-Numan in the province of Idlib, a town which links the capital Damascus with Aleppo. It also captures Douma, the biggest suburb of Damascus.
A bombing in Beirut kills Wissam al-Hassan, chief of the Lebanese Internal Security Forces, among other people.
November: Protests break out against Egyptian president Mohammed Morsi after he grants himself unlimited powers to "protect" the nation. His decree gives him the power to legislate without judicial oversight or review of his acts.
In Libya, the National Congress elects Ali Zeidan to the post of prime minister.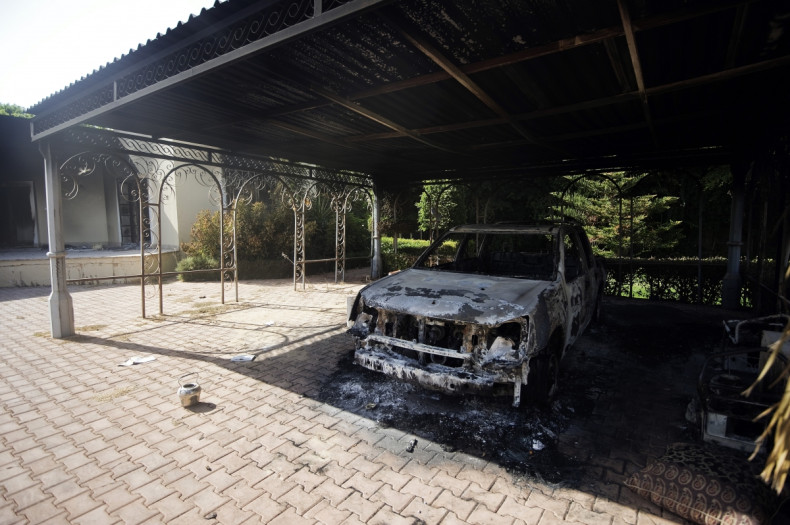 December: Egyptian president Morsi announces a controversial referendum on the new constitution will be held on 15 December. He is forced to annul his earlier decree due to a backlash.
In the first round of the referendum, 57% vote for the draft document, but the vote is plagued with widespread allegations of rigging and irregularities. The second round is held a week later, which confirms the new constitution has been approved. It is signed into law on 25 December.
The government declares Muslim Brotherhood a terrorist group after a bomb blast in Mansoura kills 12 people.
2013
January: Protests break out in Egypt against Morsi on the second anniversary of the 2011 revolution, with demonstrators gathering in Tahrir Square.
February: Syrian rebels begin an offensive on Damascus. The UN states the death toll of the Syrian civil war has now exceeded 70,000.
March: On 6 March, Syrian rebels capture the city of Raqqa, the first major city to fall under rebel control in the war.
April: The minaret of the Great Mosque of Aleppo, built in 1090, is destroyed during weapon fire between government forces and rebels.
June: Syrian regime forces retake Al-Qusayr, a city in western Syria.
July: In Egypt, Morsi is deposed as president in a coup d-etat, which is followed by clashes between security forces and protesters.
August: Ghouta, the region around the site where Damascus was founded, is hit by a chemical attack on 21 August. Various areas controlled by the Syrian opposition are hit by rockets containing sarin, a chemical weapon which acts as a nerve agent. Later reports estimate that up to 1,000kg of sarin was dropped on Ghouta in the attack, claiming upwards of 1,000 victims, with the majority reportedly women and children.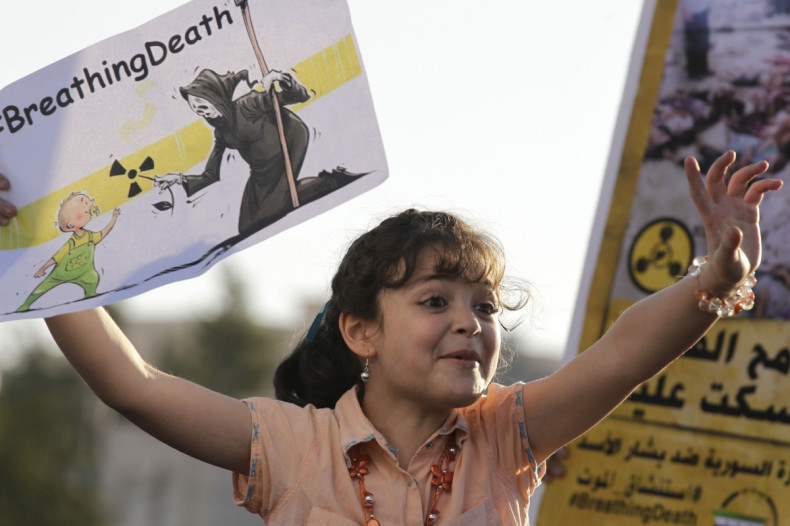 2014
January: Conflict between the Syrian opposition and the Islamic State of Iraq and the Levant erupts.
In Tunisia, the parliament passes the country's first constitution since President Ben Ali was ousted in 2011.
February: The government in Egypt resigns, allowing former army chief Abdel Fattah el-Sisi to run for president.
March: Tunisian president Moncef Marzouki lifts the state of emergency imposed in 2011 during the ousting of Zine el-Abidine Ben Ali.
In Libya, the GNC sacks prime minister Ali Zeidan after a tanker filled with oil from a rebel-held port breaks through a Libyan navy blockade. Businessman Ahmed Maiteg is elected as his replacement.
May: Syrian rebels withdraw from the siege of Homs.
In Egypt, Sisi wins the presidential election.
June: Islamic State of Iraq and Syria militant, to become known as Isis or the Islamic State, declare a caliphate in territory stretching from Aleppo to the eastern Iraqi province of Diyala.
Libyan prime minister Ahmed Maiteg resigns after the supreme court states his appointment was unlawful.
Fighting breaks out between forces loyal to the GNC and the new parliament. The situation deteriorates over the coming months and Tripoli airport is largely destroyed by conflict. Thousands are displaced as the conflict escalates.
August: Islamic State militants take control of the Raqqa province The city becomes the de facto Isis capital.
James Foley, an American freelance journalist, is beheaded in an Isis propaganda video which features Mohammed Emwazi - who is dubbed "Jihadi John".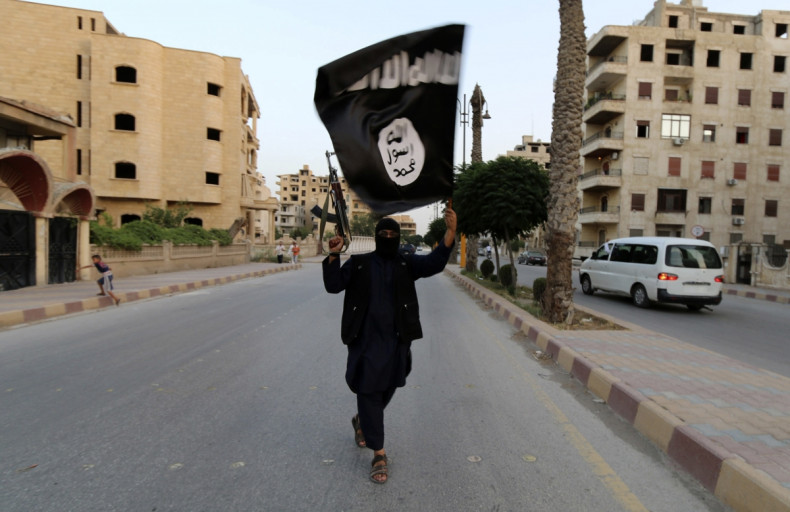 September: The United States and five Arab countries launch air strikes against Islamic State in Aleppo and Raqqa in Syria.
October: Islamic State seizes control of the port of Derna in eastern Libya.
November: The armed group Ansar Beit al-Maqdis, based in Egypt's Sinai peninsula, pledges allegiance to the Islamic State, which is increasing in power and controlling parts of Syria and Iraq. The area renames itself the Sinai Province.
December: In Tunisia, Nidaa Tounes party candidate Beji Caid Essebsi becomes president after beating Marzouki in the elections.
2015
January: Kurdish forces push Isis out of Kobane, a city in the Aleppo province, after four months of fighting. Isis takes control over Sirte, a port city between Tripoli and Benghazi.
February: Egyptian air forces carry out strikes on Islamic State positions in eastern Libya, after Isis release a video which allegedly shows the killing of 21 Egyptian Coptic Christians.
Egypt seeks UN mandate to sanction international intervention in Libya.
March: In Syria, opposition forces push back government forces. The new Jaish al-Fatah, Army of Conquest, Islamist rebel alliance actively backed by Saudi Arabia and Turkey, captures the north-western province of Idlib after two months of fighting. The militants are a coalition of mainly Islamist groups, including the al-Nusra Front.
May: Ousted president Morsi is sentenced to death over the mass breakout of Muslim Brotherhood prisoners. He is sentenced to 20 years in prison in April over the arrest and torture of protesters during his rule from 2012 to 2013.
In Syria, Isis seize the ancient city of Palmyra.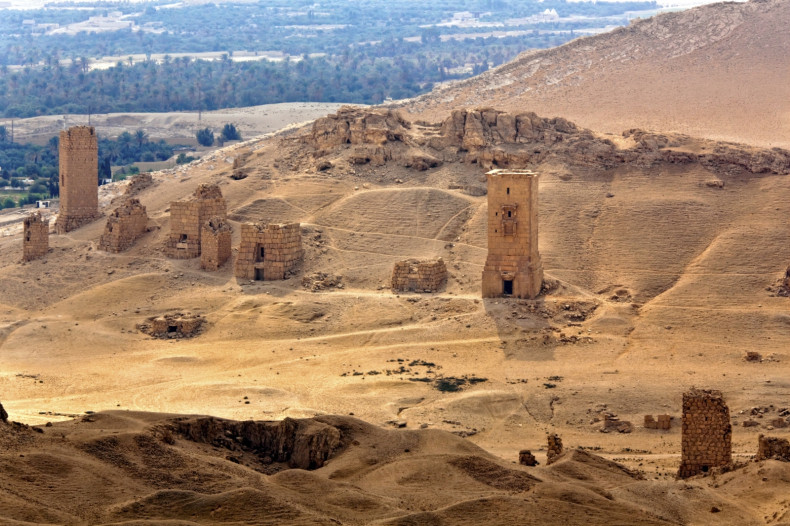 June: An Isis gunman kills 38 people, mostly tourists, on a beach at the resort Sousse in Tunisia, marking the worst terror attack on Tunisian soil. Shortly afterwards, the government announces the closure of extremist mosques.
In Syria, fighting between Isis militants and Kurdish fighters intensifies between Raqqa and the Turkish border. Islamic State attacks Kobane and seizes part of the city of Hassakeh, while Kurdish forces take Ain Issa and the northern border town of Tal Abyad.
July: Isis launches several attacks in North Sinai.
September: Russia carries out its first air strikes in Syria, stating it will target Isis-held territories. However, the West and Syrian opposition say it targets anti-Assad rebels instead.
In Libya, a Tripoli court sentences Gaddafi's son Saif al-Islam and eight other former officials to death for crimes carried out during the 2011 uprising against his father.
October: Isis claims responsibility for the downing of a Russian airliner in Sinai. The aircraft, an Airbus A321 operated by the Russian airline Kogalymavia, crashed on 31 October killing all 224 people on board.
November: Mohamed Emwazi, the British Isis militant known as Jihadi John, dies in a drone strike by the US military in Syria. He has now appeared in a number of Isis propaganda films depicting the beheading of victims including, James Foley, Steven Sotloff, David Haines and Alan Henning.
December: The UK launches air strikes against Isis after the Paris attacks in November.
The Syrian army allows rebels to evacuate the remaining area of Homs, allowing the Syrian city to return to government control for the first time since 2011.
2016
January: ISIS destroys the oldest Christian monastery in Iraq, St Elijah's monastery in Mosul.
ISIS militants carry out attacks in Jakarta, Indonesia, leaving eight dead and at least 20 injured.
The UN states violence suffered by civilians in Iraq "remains staggering", with at least 18,800 killed between 1 January 2014 and 31 October 2015.