The Norwegian Nobel Committee has awarded the Nobel Peace Prize to the Tunisian National Dialogue Quartet for its "decisive contribution to the building of a pluralistic democracy in Tunisia".
Formed during the troubled summer of 2013, the Quartet is formed of four key organisations: the Tunisian General Labour Union (UGTT), the Tunisian Confederation of Industry, Trade and Handicrafts (UTICA), the Tunisian Human Rights League (LTDH) and the Tunisian Order of Lawyers.
The most powerful and important of these organisations, which acted as mediators and driving force to advance democratic development in Tunisia, is undoubtedly the UGTT. Founded in 1946 by Tunisian hero Farhat Hached, who was assassinated in 1952 by French intelligence services, it was perhaps the only organisation to retain some independence under both presidents Habib Bourguiba and Zine el-Abidine Ben Ali.
Due to the organisation of local strikes and the bread riots in late 1983, the UGTT always entertained a wide membership and a good grassroots legitimacy, although some of its leadership was seen as close to the ruling party.
In post-revolutionary Tunisia, the UGTT joined forces with the Tunisian Bar Association, founded in 1887, the LTDH, the first independent human rights association in the Arab world, and the UTICA. It was unprecedented to see employers working hand-in-hand with the workers to ensure a peaceful transition.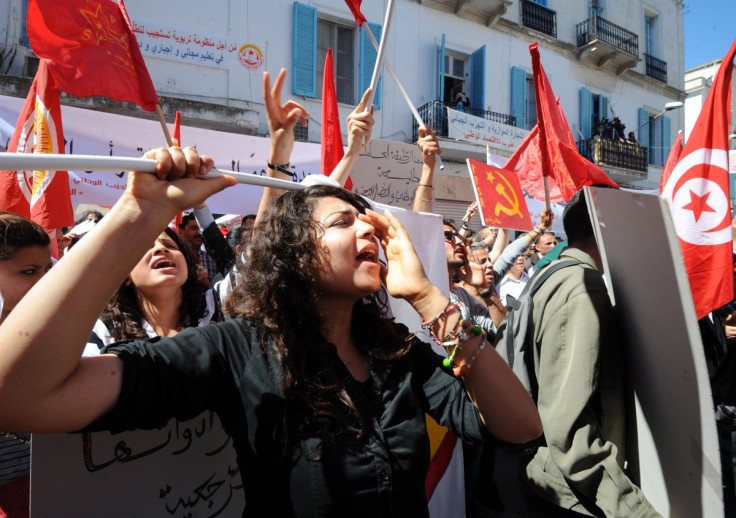 "It was exceptional to see the workers and the employers together," Amine Ghali, of the Kawakibi Democracy Transition Center in Tunisia, said in an article on the Carnegie Endowment for International Peace website. "The temperament of the president, Wided Bouchamaoui, was critical. It wasn't the usual CEO arrogance."
Despite the good premises and the economic influence, it took months of negotiations with the moderate-Islamist Ennahda party to approve a road map in October 2013 about the steps forward. Outbreaks of political violence – the killings of secular left-wing politicians Mohamed Brahmi and Chokri Belaid – and bureaucratic stagnation almost turned the only successful Arab Spring uprising into a complete failure.
After the revolution, Ennahda members had rushed to fill government agencies posts left vacant by the removal of ruler Ben Ali and reinstated thousands of its adherents jailed under the dictator to civil service jobs.
That was seen as a power grab attempt by the new ruling party. Many called on the ruling coalition to replace ministers critical to the political transition, especially after repeated acts of vandalism against the UGTT. In December 2012, it called for a general strike to protest the attacks.
In this challenging context, the Quartet played a mediating role, underscoring "the value of dialogue and a sense of national belonging in a region marked by conflict", the Nobel award committee said. It shows "Islamist and secular political movements can work together to achieve significant results in the country's best interest".
It added: "The National Dialogue Quartet must be given much of the credit for this achievement and for ensuring that the benefits of the Jasmine Revolution have not been lost."