When Egypt went to the polls in free elections for the first time in six decades in 2011, residents of Cairo queued around the block to cast their votes. Turnout across the country was 62% as a new generation of Egyptians enjoyed the democratic freedom that the revolution had provided.
Four short years later and parliamentary elections in October could not have been more different. Just 21.7% of Egyptians across the country turned out to vote in an election in which the Muslim Brotherhood – the country's largest party – is banned from taking part.
As Egyptian president General Abdel Fattah el-Sisi arrives in Britain to meet David Cameron this week, back in Cairo, many of those who remember the Arab Spring revolution – whether Brotherhood supporters or not – refuse to take part in an election that they consider neither free nor fair.
"I won't contribute to the façade of democratic authoritarianism," said Donia Khaled, a political science student.
Fadila Khaled, an economics graduate, agreed. She said abstaining from the election was an indication of her discontent with the current political state. She believes that Sisi's insistence that the Egyptian economy is improving since he seized power is a mirage. "All governmental decisions at this point are very flawed. They're creating placebo prosperity in terms of economic, political stability and growth," she said.
The story in the state-owned media is quite different. By its reading, the low turnout demonstrates that Egyptians are content with the status quo under Sisi. Speaking to Sobhy Esseila, a researcher at the al-Ahram Centre for Political and Strategic Studies, he said that stability had convinced Egyptians that they didn't need to vote. "Egyptians trust the government's efforts now," he said.
On the streets, there are those who agree. Hamdy, who owns a vegetable kiosk in Nasr City neighbourhood, said that he didn't participate in the elections because he was afraid of making a bad decision.
"I trust the president, I don't understand politics, and I can make the wrong decision. I made the wrong choice [before] voting for Mohammed Morsi, and now I am sure Sisi will help Egypt," he said.
Omar Marwan, the spokesman of Egypt's High Elections Committee, told a news conference on Wednesday that there was a far simpler reason for the low turnout – the rain. On election day there were heavy downpours in several governorates including Alexandria, effectively immobilising Egypt's second-largest city.
"The weather [has a negative effect on] the turnout and made it more difficult for voters to participate, he said.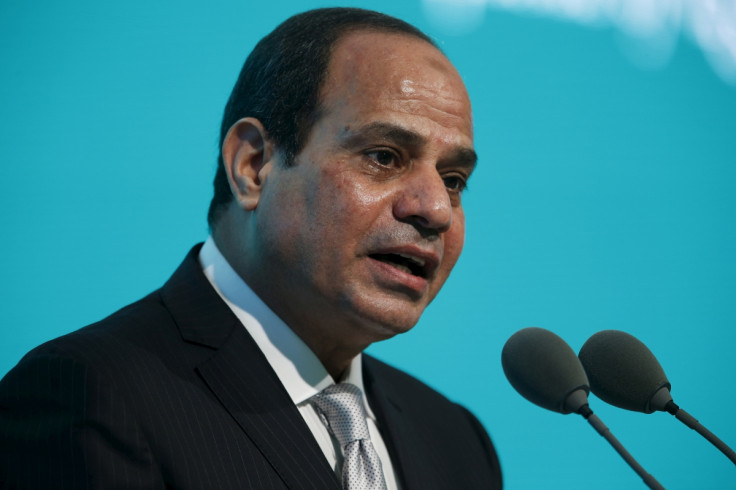 Those who remember the elections in 2011 will remember that the weather was also terrible then, however. Amr Mansour, a law student, is one of those people: "Turnout rates were always low until the 2011 revolution. This is when Egyptians had hope. It was also raining at the time, but the weather never stopped us," he said, adding that, as under Hosni Mubarak, parliament is now a rubber stamp for Sisi.
Egyptians have been equally upset about the presence of former Mubarak minsters and members of his National Democratic Party (NDP) that was ousted by the revolution. "It's honestly soul-crushing to see pro-Mubarak and former NDP members in the descriptions for the candidates," said Salma El-Saeed, a journalism graduate.
Equally, many political parties and groups across Egypt's political spectrum did not stand for elections.
"Those who participated in the January revolution are not interested, some are in prison, Muslim Brotherhood is banned, other secular and leftist parties withdrew from the elections and Al-Nour party is basically sidelined and is acting as a weak opponent," said Hassan, a grocery shop owner in Heliopolis.
But others are angered by their compatriots' reluctance to vote.
"Egyptians go about asking for their rights, and then abstain from voting for the people who should be granting it to them. It doesn't make sense to me," said Manar, 44.
She added that even though she is unaware of who is running and who she'll be voting for yet, she firmly believes that it was her duty as a citizen to find out and cast her vote to help in "making a difference".
"I have one more month to study the individual candidates and electoral lists and make the right decision," she said, referring to the second and final stage of the parliamentary elections that will take place on 21 and 22 November.
To Manar, the current political state of the country is something Egypt should be proud of: "It is the collective work of Egyptians to choose the best for their country that will move Egypt forward to economic and political stability."