It has been five years since the self-immolation of Tunisian Mohammed Bouazizi sparked a series of uprisings known as the Arab Spring across Tunisia, Egypt, Libya, Syria, Jordan, Yemen, Saudi Arabia and Bahrain. On the fifth anniversary of the 2011 Egypt revolution, here are the key events which led to the toppling of long-term ruler Hosni Mubarak and the following years of instability.
January: On 25 January, after the Tunisian government is overthrown, thousands of protesters demonstrate in Tahrir Square in Cairo against President Hosni Mubarak. The square will become a symbol for the ongoing Egyptian democracy demonstrations. Police brutality, the reason why Bouazizi set fire to himself in December 2010, was one of the driving forces behind the revolutions.
Mohamed Morsi and other Muslim Brotherhood figures escape from prison.
February: Mubarak is forced to step down on 11 February and transfers his powers to the Supreme Council of the Armed Forces, under which a period of military rule begins.
March: The former Egyptian prime minister Ahmed Shafik resigns on 3 March.
November: Protests take place in Cairo's Tahrir Square once again, with tens of thousands of demonstrators protesting against the military junta. The public opposition to the Supreme Council of the Armed Forces (SCAF) is one of the biggest demonstrations since the toppling of Mubarak, with clashes taking place between protesters and soldiers.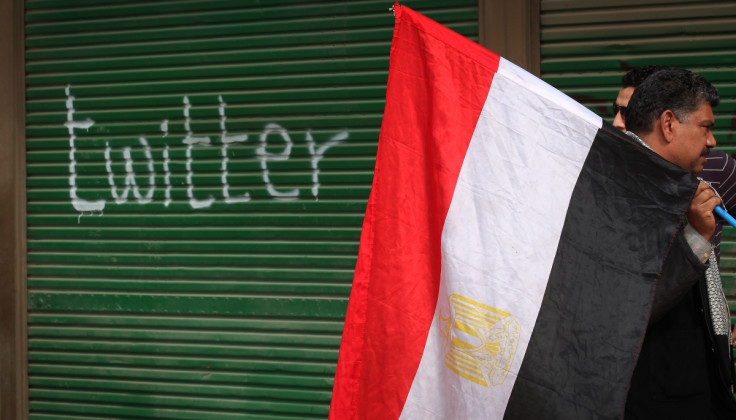 January: Egypt's de facto leader, field marshal Mohamed Hussein Tantawi, announces that the decades-old state of emergency will be partially lifted.
April: Thousands protest in Cairo's Tahrir Square for a quicker transfer of power following the disqualification of 10 presidential candidates – including the top three contenders – by Egypt's election commission.
May: Egypt holds its first free presidential elections in decades. The former prime minister Ahmed Shafik and Muslim Brotherhood candidate Mohamed Morsi win.
June: Morsi wins Egypt's presidential election with 51.7% of the vote. Hosni Mubarak is sentenced to life in prison by an Egyptian court. His minister of interior, Habib el-Adly, is also given a life sentence, but Mubarak's sons Gamal and Alaa are cleared of corruption.
November: Protests break out against Egyptian president Mohamed Morsi after he grants himself a range of unlimited powers to "protect" the nation. His decree gives him the power to legislate without judicial review.
December: Egyptian president Morsi announces a controversial referendum on the new constitution will be held on 15 December. He is forced to annul his earlier decree due to a backlash.
In the first round of the referendum, 57% vote for the draft document, but the vote is plagued by widespread allegations of rigging and irregularities. The second round is held a week later, which confirms the new constitution has been approved. It is signed into law on 25 December.
The government declares Muslim Brotherhood a terrorist group after a bomb blast in Mansoura kills 12 people.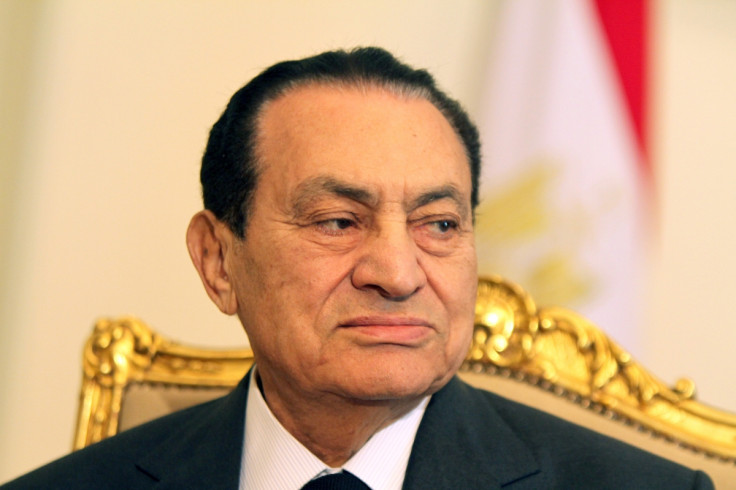 January: Protests break out in Egypt against Morsi on the second anniversary of the 2011 revolution, with demonstrators gathering in Tahrir Square. More than 50 people are killed during days of violent street protests. Army chief Abdul Fattah al-Sisi warns that political strife is pushing the state to the brink of collapse.
June: Morsi appoints Islamist allies as regional leaders in 13 of Egypt's 27 governorships. One of those appointed is a member of a former Islamist armed group linked to a massacre of tourists in Luxor in 1997. He is ousted by protesters.
July: In Egypt, Morsi is deposed as president in a coup d'etat, which is followed by clashes between security forces and protesters.
August: Hundreds are killed as security forces storm pro-Morsi demonstration camps in Cairo. Dozens of Coptic churches are destroyed in a wave of attacks.
October: The US announces it will suspend part of the £810m ($1.3bn) it gives Egypt's military in aid.
January: New constitution bans parties based on religion.
February: The government in Egypt resigns, allowing former army chief Abdel Fattah el-Sisi to run for president.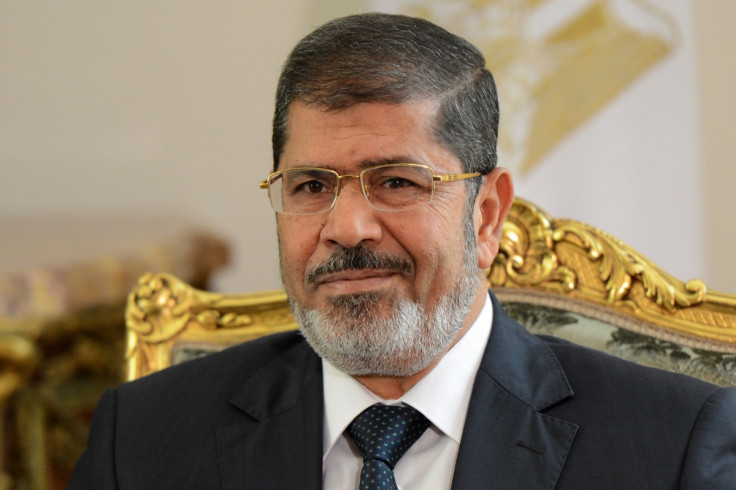 May: Former army chief Abdul Fattah al-Sisi wins presidential election.
June: International outcry as three al-Jazeera journalists are jailed after being found guilty of spreading false news and supporting the banned Muslim Brotherhood. They are freed in February 2015.
May: In Egypt, Sisi wins the presidential election.
November: The armed group Ansar Beit al-Maqdis, based in Sinai, pledges allegiance to the Islamic State, which has declared a caliphate stretching from Aleppo in Syria to the eastern Iraqi province of Diyala. The area renames itself the Sinai Province.
February: Egyptian air forces carry out strikes on Islamic State positions in eastern Libya, after Isis release a video which allegedly shows the killing of 21 Egyptian Coptic Christians. Egypt seeks UN mandate to sanction international intervention in Libya.
May: Ousted president Morsi is sentenced to death over the mass breakout of Muslim Brotherhood prisoners. He is sentenced to 20 years in prison in April over the arrest and torture of protesters during his rule from 2012 to 2013.
July: Islamic State launches a series of attacks in North Sinai.
October: Isis claims responsibility for the downing of a Russian airliner in Sinai. The aircraft, an Airbus A321 operated by the Russian airline Kogalymavia, crashed on 31 October killing all 224 people on board.
January: Isis carries out an attack at Giza tourist site and is suspected of an attack on tourists in Hurghada.