Thai Police Issue Arrest Warrant for Red Bull Heir Vorayuth Yoovidhya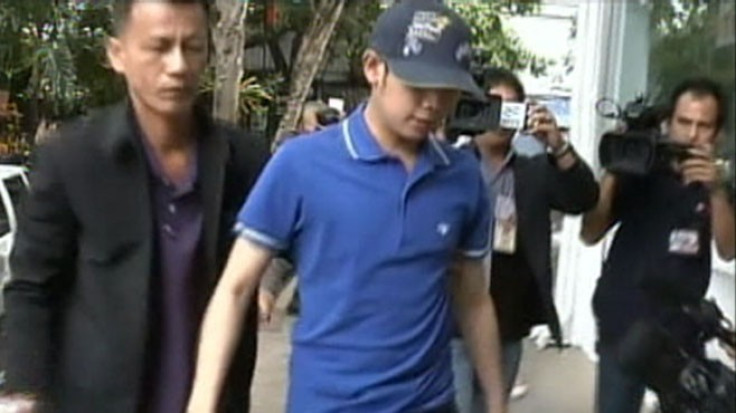 Thai police have issued an arrest warrant for an heir to the multibillion pound Red Bull fortune after he failed to appear in court charged with involvement in a hit-and-run involving a policeman.
Vorayuth Yoovidhya, 28, grandson of the late Red Bull creator Chaleo Yoovidhaya, is accused of crashing into an on-duty police officer with his Ferrari and dragging his body nearly 200 metres down a neighbouring street on 3 September 2012.
The victim, Sgt. Maj. Wichean Glanprasert, 47, was killed whilst out on a pre-dawn motorcycle patrol. Police arrested Yoovidya after an oil slick from the scene of the accident led directly to his family's gated estate in a wealthy neighbourhood of Bangkok.
Yoovidhya was due to appear in court accused of causing death through reckless driving and failing to stop and assist the victim, offences which carry a maximum sentence of 10 years.
His lawyer said the heir was on a business trip in Singapore and was unable to return to Thailand for his court appearance because he became ill. Tanit Buakeaw added that Yoovidhya planned to return to Thailand in the coming months to deal with the proceedings.
Reuchai Krairerk, a senior public prosecutor at Bangkok South criminal court, said: "Investigators will issue an arrest warrant for the suspect tomorrow and he can be arrested anywhere in Thailand."
The Yoovidhyas, ranked Thailand's fourth-richest family in 2013 by Forbes magazine, paid the family of the dead policeman £62,000 ($97,000) after the accident.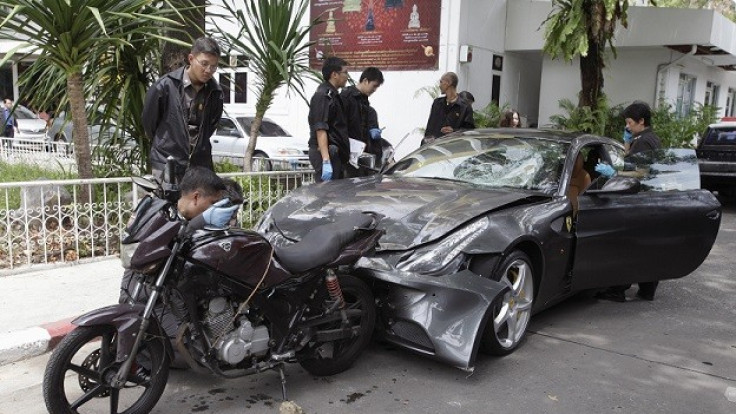 The original investigation into the collision was thrown out after a police officer attempted to cover up the crime by turning in a bogus suspect.
The Red Bull creator Chaleo Yoovidhaya was ranked 205th on the Forbes list of the world's wealthiest people in 2012, with a net worth of more than £3bn.
He died in March last year and left his heirs a 49% stake in the energy drink's brand, as well as a wide range of businesses including hospitals and real estate.
The family also co-owns a company which is currently the sole authorised importer of Ferrari cars in Thailand.
© Copyright IBTimes 2023. All rights reserved.