Archbishop Justin Welby's biological father was former private secretary to Winston Churchill, DNA test reveals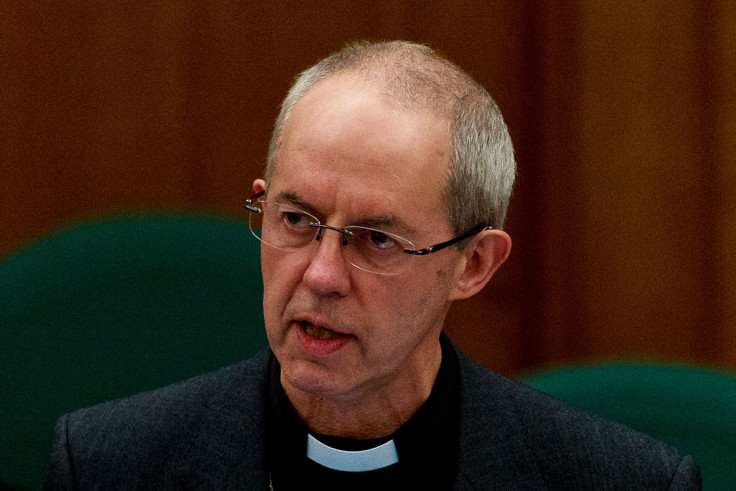 The archbishop of Canterbury, Justin Welby, recently discovered, following a DNA test, that his biological father was Sir Anthony Montague Browne, the former private secretary to Winston Churchill, and not Gavin Welby. He termed the revelation a "complete surprise".
Following a Daily Telegraph report that suggested that the biological father of the archbishop was not Welby, but Browne, the archbishop took a paternity test, which showed a 99.98% probability that Browne was indeed Justin Welby's biological father.
The archbishop's mother, Jane Williams, called the revelation "an unbelievable shock". However, she admitted to having a brief relationship with Browne. In a statement, she said: "Although my recollection of events is patchy, I now recognise that during the days leading up to my very sudden marriage, and fuelled by a large amount of alcohol on both sides, I went to bed with Anthony Montague Browne. It appears that the precautions taken at the time didn't work and my wonderful son was conceived as a result of this liaison," Reuters reported.
She added that although she had a short-lived "dysfunctional marriage" with Welby, "neither of us ever doubted that we were the parents of our son Justin, who was born almost nine months to the day after our marriage in America on April 4, 1955".
Following the revelation, the archbishop was quoted as saying in a statement that his childhood was "messy" because both his parents had alcohol addiction. His father died in 1977 of too much alcohol intake. "My own experience is typical of many people. To find that one's father is other than imagined is not unusual. To be the child of families with great difficulties in relationships, with substance abuse or other matters, is far too normal.
"Although there are elements of sadness and even tragedy in my father's [Gavin Welby's] case, this is a story of redemption and hope from a place of tumultuous difficulty and near-despair in several lives. It is a testimony to the grace and power of Christ to liberate and redeem us, grace and power which is offered to every human being," the archbishop was quoted as saying by the Guardian.
© Copyright IBTimes 2023. All rights reserved.