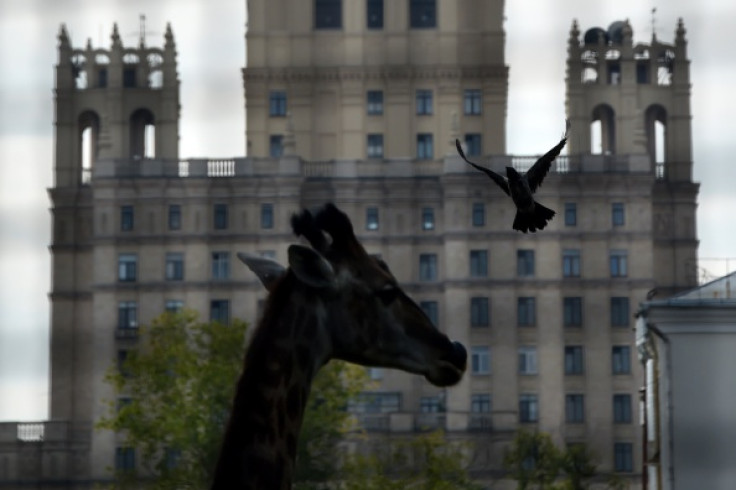 Moscow police and archaeologists are working together on a forensic investigation after city workers found what appears to be human remains at the zoo. The remains were found while workers were restoring an old building on 8 April near the Moscow zoo's main gate.
"Staff of a city company working on restoring an old building found human remains at a depth of two meters," said the city police in a statement. "An investigation has been launched that will include analysis and identification."
Police were called on the scene immediately after zoo managers were alerted about the findings near the historic building. It still remains unclear how long the remains had been buried for and whether or not a murder or crime happened near the site, reported The Telegraph.
Moscow zoo is one of the oldest in Europe and is believed to be amongst the 10 most visited zoos in the world. It has over 1,100 species of animals. In 1994, human skull and bones were found by workers under a bear cage at the Moscow Zoo. The remains were reportedly from a mass grave dating back to the 1930s with some of the skulls found to have single bullet holes.
The most common human tragedies at zoos have been with zookeepers trying to feed animals and being attacked to death. In 2015, Zookeeper Samantha Kudeweh was attacked and killed by a Sumatran tiger at the Hamilton Zoo in New Zealand while the enclosure was being cleaned. In a similar story from Poland, a zookeeper died "virtually on the spot" after being attacked by a Sumatran tiger at the Wroclaw zoo while the keeper was routinely cleaning the animal's enclosure. Radio Poland said the animals are usually locked in a separate area, but the keeper on duty failed to lock the door properly.
In other news from zoos around the world, a woman was fined $250 (£176, €219) and ordered to pay costs after breaking into the Henry Doorly Zoo in Omaha, Nebraska and trying to pat a three-legged Malayan tiger. Jacqueline Eide, 33, was bitten by an 18-year-old Malayan tiger called Mai when she reached into its exhibit area.