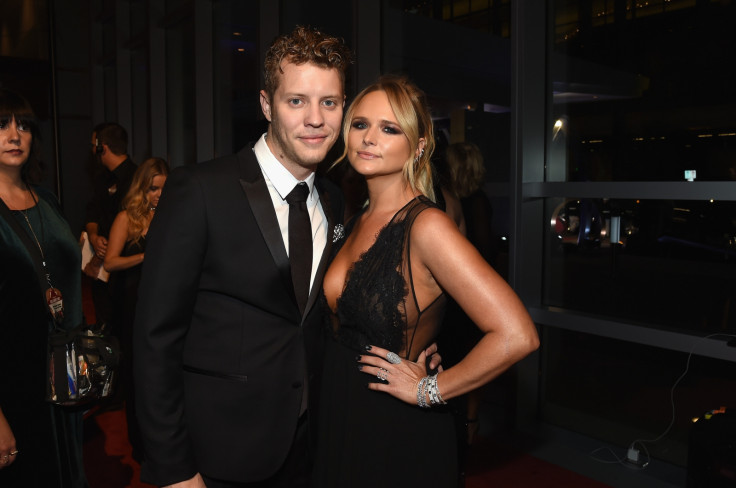 Anderson East and Miranda Lambert have been going steady in their romance since 2015. And now, a new report has claimed that the couple may be ready to take the next step in their relationship soon.
An insider has told E! Online that East wants to propose to the Country singer by the end of the year. The source has also added that the two are "extremely serious" and have been tied at the hip since they started dating almost 2 years ago.
Describing their relationship, the insider continued, "They understand each other on a deeper level. Miranda feels everyday like the luckiest girl."
According to the source after they say "I do" children would also be in the cards for the two country couple. "They would like to have children once they get married. This has been shared and discussed between them," the source claimed.
A Us Weekly report also hinted at East getting down on one knee soon. A friend of the 30-year-old crooner told the website, "He's crazy about Miranda and she's so smitten with him as well. Their friends can definitely see them getting engaged in the near future."
The insider added, "They love to play music together, drink, have fun and hang out." Recently, the 33-year-old opened up about her divorce from Blake Shelton.
Lambert, who released The Weight Of These Wings album inspired by her divorce from Shelton, told Billboard, "If you want to hear my side of the story or my opinion of what happened, it's all on there. There's no mystery anymore. Take from it what you will."
After her news about her divorce from Shelton became public, the Country singer immediately hit the studio and wrote her hit track Vice. "I walked in with guns blazing. I was like, 'Let's feel it all.' I was ready to have the days where I can't even stand up and the days where I'm celebrating," she recalled.
Miranda also admitted undergoing lifestyle changes after parting ways with her ex in 2015. "I'm known for my fiery personality and my confidence, but that's not me all the time. I won't look at things ever again in the same light, because different things in your life bring you to a deeper level with yourself. I won't take pain for granted anymore," she was quoted as saying by Billboard.