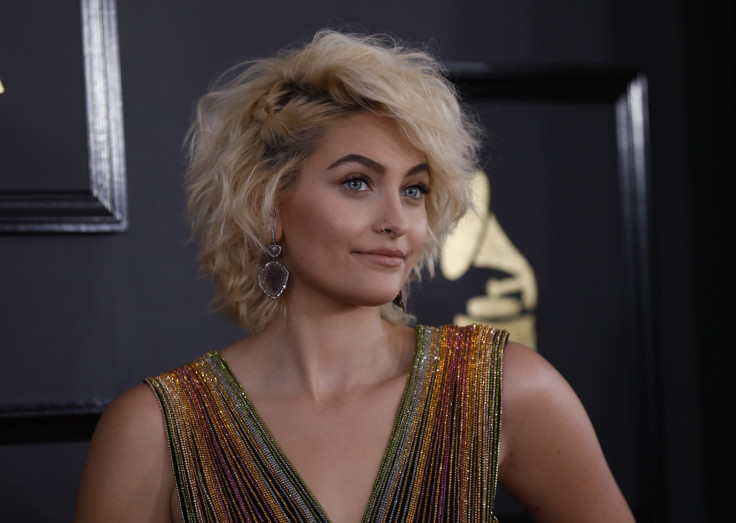 Paris Jackson is not ashamed of her scars, stretch marks or cellulite and admitted that true beauty is measured by the soul in a new interview.
Michael Jackson's daughter spoke candidly about embracing her body as she graces the cover of i-D magazine's fall issue. She told the magazine, "I'm not symmetrical, I'm not a size zero, I eat hella burgers and endless amounts of pizza. I can't fit into a runway sample size of designer clothes, I have scars and stretch marks and acne and I have cellulite."
She continued, "I'm human. Not a dress-up doll. The idea that we all have to fit one idea of beauty is outrageous and ridiculous because 'perfection' is just an opinion."
The 19-year-old model shared her definition of beauty, which she said is not defined by shapes or sizes. She was quoted as saying, "Beauty is not measured by numbers, or symmetry, or shapes, or sizes, or colours, or anything like that. Beauty, true beauty, should be measured by the soul, the character, integrity, intentions and mindset of a person, what comes out of their mouth. How they behave. Their heart."
The new face of Calvin Klein, also opened up about the societal pressure to be perfect and revealed she has countless insecurities.
She told the outlet, "Unfortunately in the world we live in it's almost impossible to feel comfortable in your skin 24/7. Especially with what the media is constantly feeding us. I have countless insecurities and fears, like everyone else I know."
"But we're getting there, slowly but surely. Which is a big reason why I want to change this fashion/beauty stigma, so it's not as difficult for people around the world to feel beautiful just the way they are," she added about embracing body positivity.
Jackson took to Twitter to share with her 1.3 million followers that she felt let down by the article's introduction. She wrote, "The intro is definitely NOT something i gave clearance on... so disappointed. #journalists. But my answers were LIT so i'm sharing it anyway."