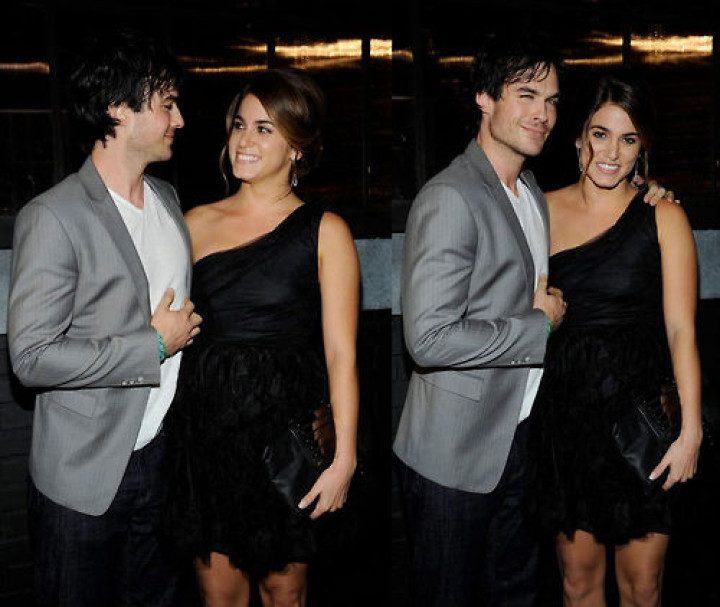 Things are moving fast between The Vampire Diaries actor Ian Somerhalder and his new girlfriend Nikki Reed.
According to Hollywood Life, the couple are already living together in Somerhalder's Atlanta home, even though they have reportedly only been going out for three weeks.
Nikki is so besotted with the actor that she visits The Vampire Diaries sets to meet him every day, according to a source.
It is not clear if Reed's visits to the show set bother Somerhalder's ex girlfriend Nina Dobrev, but there have been rumours of a little drama on set.
Nikki and Ian have known each other for years, but they started dating recently. "There was always an attraction between them, so it was easy to slip into dating," revealed the source.
At the Creative Arts Emmy Awards, Ian finally opened up about his new relationship with Nikki.
"Life is good," Somerhalder told E! News at the Creative Arts Emmys, "There's a lot of support and love from a lot of people."
He added: "I couldn't be happier if I tried."
Ian's Showtime documentary series, Years of Living Dangerously, won an Emmy, and he celebrated by doing a little victory dance after the event with his new girlfriend. He posted a picture of the dance on Instagram.
He wrote: "#YEARSPROJECT on Showtime wow the Emmy!!!! Wow!Thank you so much for the support! I'm smiling ear to ear right now!Doing a little victory dance right now with @iamnikkireed , @thejram & @polivierjr Congrats Cosmos and all nominated!!!!."