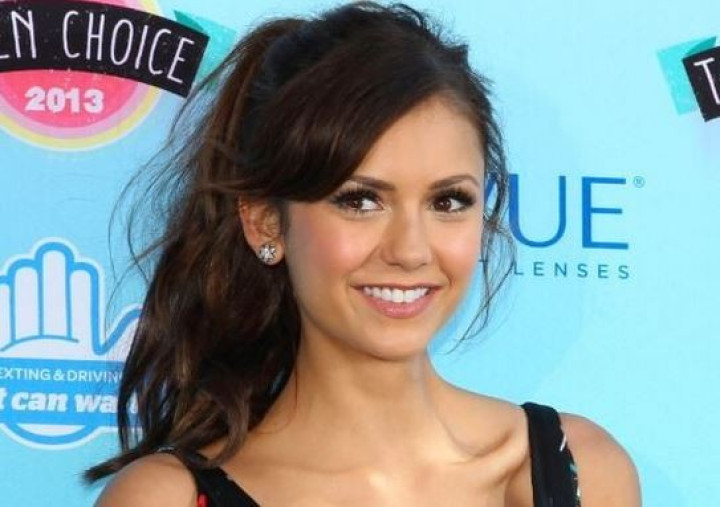 The Vampire Diaries clan from Mystic falls came forward to support Nina Dobrev at the opening of her new movie Let's Be Cops.
However, Dobrev's ex-boyfriend Ian Somerhalder chose to skip it. Maybe the 35-year-old star was too busy with his new girlfriend, Nikki Reed.
Nevertheless, her co-star in The Vampire Diaries, Michael Trevino, who plays Tyler, posted a picture with the cast via Instagram
He wrote: michael_trevino: "About to see our girl @ninadobrev new movie Let's Be Cops! TVD came to represent! #TVD "
Zach Roerig and Michael Malarkey, who play Matt and Enzo, respectively, in The Vampire Diaries also joined Trevino to cheer for Dobrev.
Are the estranged lovers not on good terms?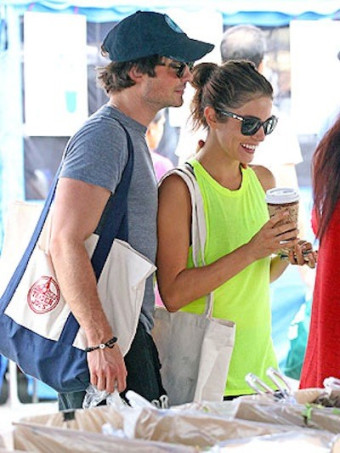 Meanwhile, Ian was spotted kissing his new girlfriend Reed in the Teen choice awards, and they were spotted several times in the farmers market together. And Dobrev is cleary not ready to see Ian and Reed together.
According to reports, Ian skipped the premiere because he didn't want things to be super awkward between them.
Back in July, there were rumours that Ian wasn't happy with Dobrev's role in Let's Be Cops, which features her in topless scene.
According to CelebDirtyLaundry, "Ian was furious about the topless scene, but since he and Nina were still broken up at the time, he couldn't say anything. But since they went back to their on-again/off-again relationship, he's been hounding Nina about avoiding topless scenes and even kissing/sex scenes if she can help it."
Dobrev stars in Let's Be Cops, a comedy that was released in theaters on 13 August.