Kylie Jenner and Tyga are reportedly back together after breaking up less than two months ago. Apparently, the Keeping Up With The Kardashians star has invited the Rack City hitmaker to move into her new home in Hidden Hills, California.
"They're officially dating again," a source told People magazine. "There seems to be no drama so far!"
"Her family isn't too upset about Kylie and Tyga being back together," the source said. "They don't think it's permanent.
"They don't know what will happen but they care about each other and weren't ready to walk away," another source said.
Jenner and Tyga's patch-up reports come right after the 18-year-old reality star appeared in Jahron Anthony Brathwaite aka PartyNextDoor's new music video. Jenner and PND are seen kissing in the music video.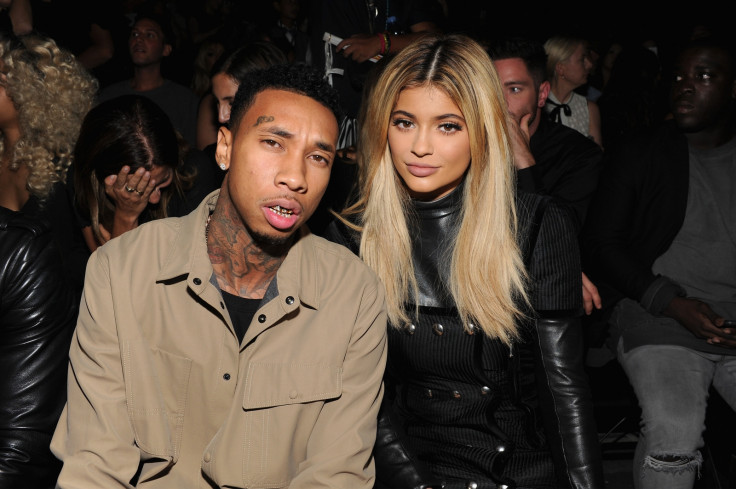 Soon after the release of PND's music video, Tyga shared a picture of Jenner seated on his bed, on his Instagram account with the caption: "They always come back..." The photo has since been deleted.
"Tyga made a mistake posting that picture of Kylie. He was caught up in his feelings and wanted PartyNextDoor to know that Kylie belongs to him. He wanted PND to know that he's Kylie's first boyfriend, first sexual encounter, first lover and first relationship, and that he could steal her from him at the snap of a finger," a source told HollywoodLife.
"Tyga was being messy when he posted that picture of Kylie and his friends told him to take it down because it made him look extra petty, so he did."
Jenner and Tyga began dating when the star was 16. They official confirmed their relationship when Jenner turned 18.