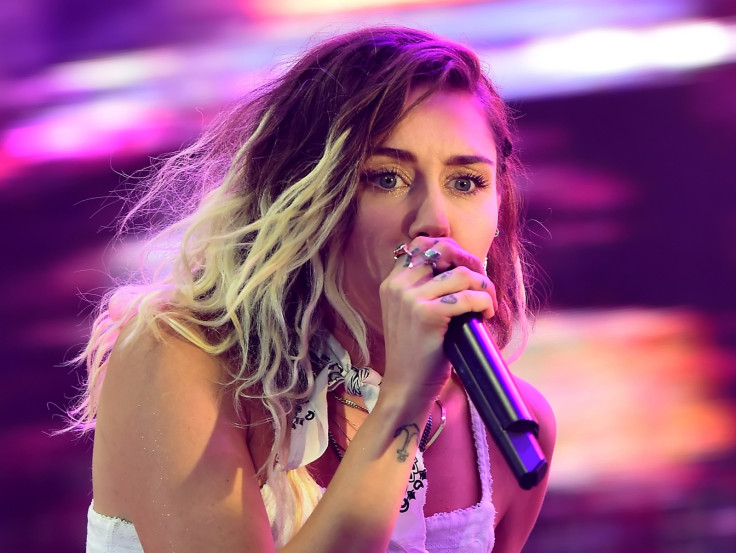 Miley Cyrus opened up about her decision to quit smoking marijuana during her recent appearance on The Tonight Show with Jimmy Fallon.
The Wrecking Ball singer told host Fallon that her decision to quit is a part of her preparation for her sixth studio album. She said, "This record at this moment is the most important album that I've ever made. So I wanted to make sure that I was super-clear in the way I'm talking."
The former Hannah Montana star, who has already released two singles - Malibu and Inspired - from the forthcoming album, said she is 'the most passionate' she's ever been over the record. "I say this every time, but I loved making this record so, so much," Liam Hemsworth's fiance, Cyrus, added.
The We Can't Stop singer also spoke candidly about her past habits and told that she was stoned the last time she made an appearance on the NBC talk show. "It's like no one's ever died from weed, but no one's ever smoked as much as I did!"
"I've always been very stoned on your shows. I don't know if you know this, everybody. Remember the last time I was here? I was dressed as a bunny rabbit and then like a cat. There's a reason for that: I was high," she told Fallon.
Cyrus also explained that she had "nightmare" about hosting Saturday Night Live under the influence of marijuana. "I had a dream that I would die during my monologue on SNL for some reason, that I would just get so stoned that I just died, which I Googled and that's never happened," she said.
Previously, the former Disney actress admitted that she hadn't smoked in three weeks to Billboard back in May. She said, "This is crazy, but I haven't smoked weed in three weeks!"
Cyrus elaborates on why she decided to quit "for a second" and explained, "I like to surround myself with people that make me want to get better, more evolved, open. And I was noticing, it's not the people that are stoned. I want to be super clear and sharp, because I know exactly where I want to be."