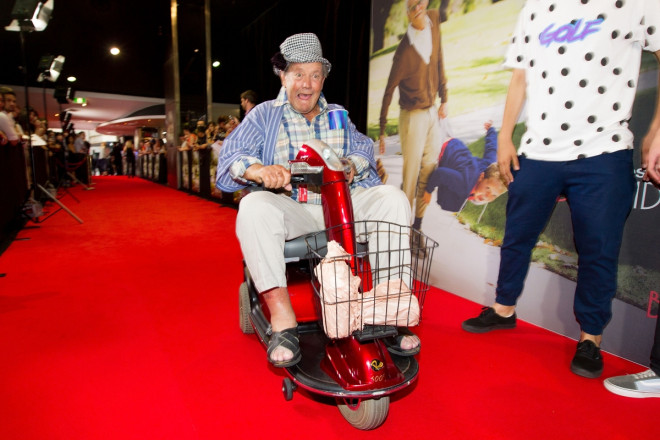 The humble mobility scooter means different things to different people, it seems.
This battery powered carriage of the pavement means freedom for people who would otherwise be housebound.
For some members of society, however, the scooter is a sign of Britain's sick-note culture and even an indicator of its national decline.
A few anarchic teenagers apparently see scooters as a way to get their joy-riding kicks, in an age when impossible-to-crack car security systems have taken the fun out of vehicle theft.
But for one group, mobility scooters are "virtually untouchable" menaces to society. This group is public officials and they are surely to be pitied.
In Australia, there is apparently the first stirrings of a full-blown scooter scare – at least if politician Walt Secord is to be believed.
Addressing the parliament of New South Wales, Secord laid it on the line about the problems scooters pose.
He said: "Current laws on mobility scooters mean that their riders are virtually untouchable and that is a cause for concern."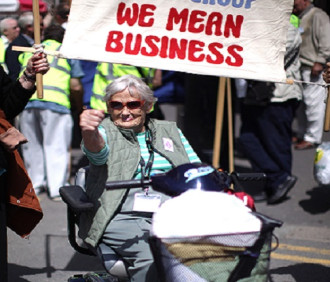 Apparently, some Aussies' - who should be applauded for their lateral thinking, have been getting around drink driving bans by purchasing a scooter to get about the place. The result is: "They can carry on drinking and driving with impunity."
Ah, the indomitable Aussie spirit refuses to be tamed.
Obviously, drink-driving is not to be condoned under any circumstances, but if you are going to crash, then you might as well crash at 5mph on a mobility scooter: for health reasons.
To mark the point when scooters became a problem, we present a selection from the annals of anarchy which is mobility scooter history.
Able-bodied Darren Wells, 37, invested in a mobility scooter because he couldn't afford a car in London. But the alcoholic had a little too much at a funeral, before jumping on board for a trip to the shops. Disaster struck when he mistakenly put the vehicle in reverse gear in a drunken stupor, sending it crashing through the shop window. He told Croydon Magistrates Court: "I thought it would be faster to take the scooter. It wasn't." He was busted for using it not in accordance with legislation.
A grandmother in Norwich "was sent flying" in a hit-and-run incident involving a mobility scooter. Pauline Potter's daughter Denise Maskell recounted the incident: "As I turned around this mobility scooter had ploughed into her. She went over the top." The scooter driver callously fled the scene on board the vehicle, sparking a police appeal for witnesses.
An elderly lady who genuinely relied upon her scooter for her quality of life, became a victim of crime while riding it in Tipton. In an incident which illustrates how scooters are not to blame in incidents, a thief singled the 77-year-old out as vulnerable and stole cash from the lady's handbag, which was slung across the handlebars.
Scooters also have a black market appeal it seems, after drug addicts stole one during a thieving spree in Sunderland to fund their habits, late last year.
Meanwhile in Hampshire, the human cost of scooter theft was revealed in the case of Tony Nightingale, who was housebound for four days after thieves stole his scooter.