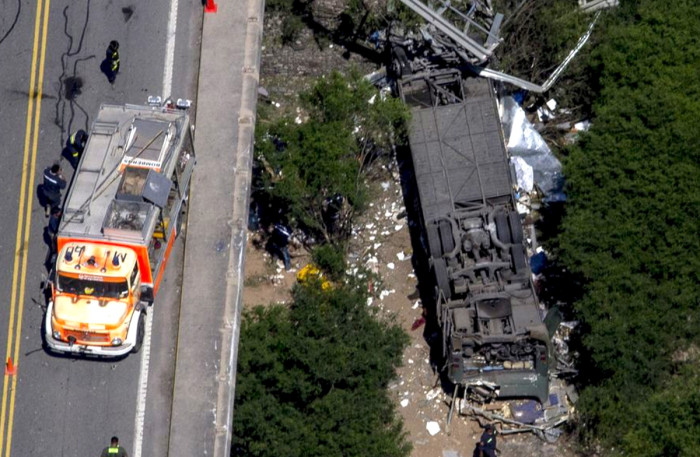 At least 43 police officers have died after a bus crashed off a road bridge and rolled 65 feet (20 metres) down an embankment landing on its roof in a ravine near the northern Argentine city of Salta. Between 50 and 60 gendarmes were on board the bus at the time of the crash. With around 20 of the survivors injured, rescue crews had to cut them free from the wreckage.
Fire crews have warned that the death toll could rise. It is still unclear what caused the accident, which occurred before dawn on Route 34, nicknamed "the highway of death." The mayor of nearby town Rosario de la Frontera, Gustavo Solis, told the AFP news agency: "Those of us who know the area try to avoid driving at night."
However local police said in a statement the driver had good visibility and officials suggested that a puncture to one of the tyres may have caused the accident, rather than human error. Salta governor Juan Manuel Urtubey said: "There are problems, but not on that part of the road" (where the crash happened). The bus was part of a convoy of three when the tragedy occurred.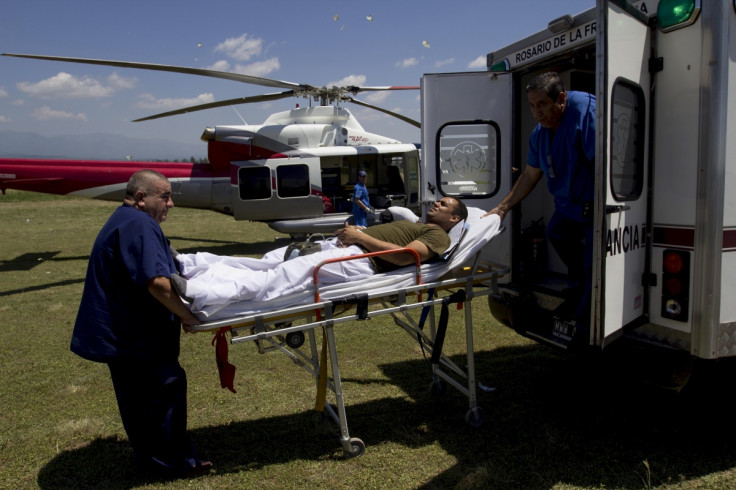 Security Minister Patricia Bullrich and National Gendarmerie director Omar Ariel Kannemann were soon at the scene of the crash, 900 miles (1,450 km) north of Buenas Aires. "This is a tragedy," said Bullrich. "We are going to work to make sure gendarmes are better equipped." The accident was the worst for the country's gendarmes since 2012 when 12 died when a bus collided with a truck in the southern province of Chubut.
President Mauricio Macri paid tribute to the victims and their loved ones. "The Argentine people must stand with these families. We need to improve our highways so these things don't keep happening." Argentina's death toll on the road is one of the highest in South America. With 12.4 fatalities for every 100,000 people per annum, it is almost four times more dangerous than the UK (3.5).