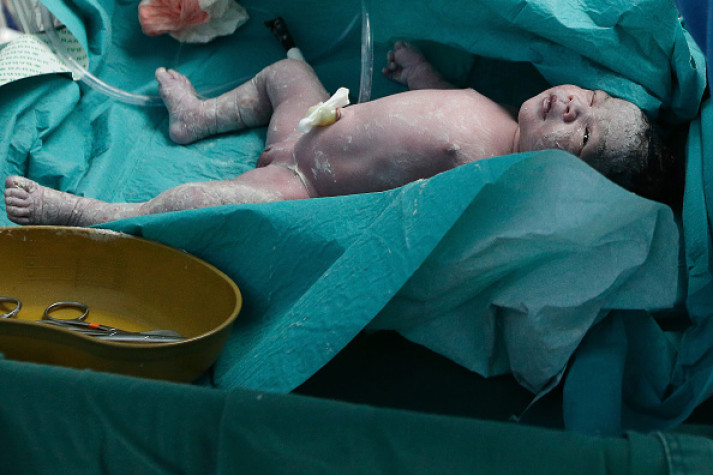 A 34-year-old Mexican woman has been arrested for cutting open a pregnant woman's womb and stealing her baby. She has allegedly told police she committed the crime as she was afraid of her husband leaving her.
Nancy Carrasco, who had miscarried three months earlier, had pretended that she was still pregnant. She even went for periodic medical check-ups at a hospital, where she met Luvineydi Yasmin Velazquez Thomas, 23, with whom she became friends. Once Carrasco had befriended Thomas, she invited her over to her house in Tijuana, which is located on the Mexican border.
Carrasco killed Thomas, cut out the baby from her womb and went to an IMSS (Instituto Mexicano del Seguro Social) birth clinic, where she got herself admitted claiming the baby as her own. However, doctors at the hospital noticed that Carrasco showed none of the symptoms normally associated with child birth.
Her family was informed and asked to bring the placenta from home. They were in for a shock when they found the body of a woman at her house and immediately informed the police.
When Carrasco was confronted by the police about the dead woman in her house, she said: "I took out her baby and I killed her. I stabbed her from behind and strangled her with her own head scarf." She added "Then I used a knife to cut open her stomach and steal her baby."
Carrasco has told police that she acted on her own. However, her husband, Francisco Javier Torres Cubias and friend Reyna Isabel Munoz Guzman have also been arrested.
"This case seems a grotesque story straight out of a horror movie, which I have never seen in my life as a cop," police chief Alejandro Lares Valladares was quoted as saying by oem.com. Carrasco is facing charges of first-degree murder and is awaiting trial. The baby is safe but its health is said to be delicate.