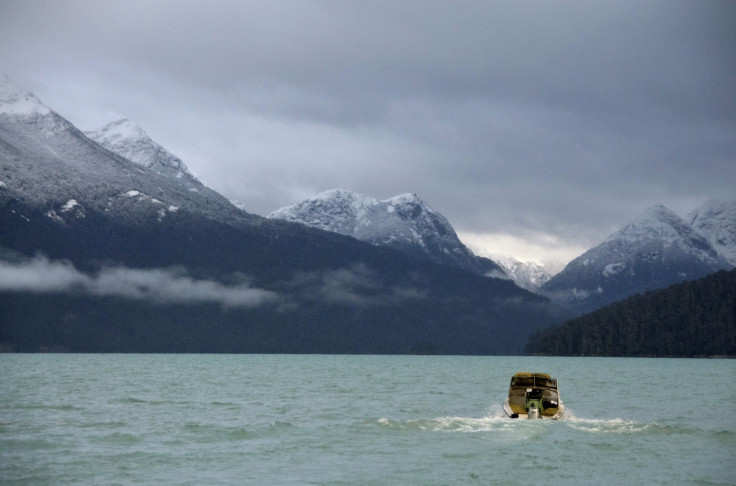 A group of Israeli backpackers have been attacked in Argentina's Patagonia region in a suspected act of anti-Semitic aggression, according to local reports.
Ten young tourists were wounded in the incident, after being burned, robbed and beaten in the incident which reportedly lasted for hours.
The attack took place at the Onda Azul (Blue Wave) hostel near Puelo Lake, in southern Argentina, which hosts about 150 tourists, mostly young Israeli backpackers in their 20s.
The group was throwing a party when three neighbours arrived yelling anti-Semitic comments and pelted the hostel with stones. The men, aged in their 20s up to their 40s, occupied the hostel for four hours. Police arrived on the scene 45 minutes into the alleged attack but were unable to control the situation and withdrew.
The owner of the hostel, Yoav Pollac -- a 38-year-old Israeli of Argentine parents -- told AFP that the attackers, who appeared to be drunk, broke windows and stole money, luggage and cell-phones while shouting anti-Semitic slogans such as "You fucking Jews, you are trying to take over Patagonia".
Other reports said that a shotgun round was fired at one of the hostel cabins.
The commissioner of Lake Puelo, Dario Gonzalez, said the incident, which forced the hostel to shut down for the tourist season, was an isolated incident and was not related to any political group.
Last December, the National Institute Against Discrimination, Xenophobia and Racism (INADI) warned of the appearance of posters that encouraged the boycott of Israeli tourists reading "We don't want them here" in El Bolson, about 15km from Lake Puelo.
The group also reported pro-Nazi graffiti popping up in the Patagonian ski resort of Bariloche, which, it was claimed, used to be a safe haven for Nazi fugitives after the second world war.