Following years of economic turmoil, Argentina opted to take a different path by electing the rightwards-leaning Mauricio Macri as president in November 2015.
Macri has quickly adopted free market principles, dropping his predecessor's isolationist stance and triggering a sequence of institutional reforms. Argentina officially came back to international markets in April with a sovereign bond sale of $16.5bn (£12.6bn).
The deal's underwriters eventually received nearly $70bn in orders for the bonds, more than four times the value of the debt, in a testament to returning market confidence.
However, positive effects of the Macri reform agenda has been met with protests pointing to difficult days ahead. Yet. the government has so far not lost its will continue down the reform path in a bid to instil confidence in the minds of international investors.
From 12 to 15 September, Buenos Aires, the country's vibrant capital, will host Argentina's first Business & Investment Forum targeting foreign direct investment (FDI).
IBTimes UK caught up with Juan Procaccini, president of the Argentina Investment and Promotion Agency, to quiz him about the risks and opportunities ahead.
IBTimes UK: After 15 years of fiscal problems, economic isolation and tussles with the international finance community, Argentina appears to be turning a corner. What should President Macri do next to maintain credibility and positive sentiment among foreign investors generated by the recent fiscal reforms?
Juan Procaccini: The main objective of the Argentine government is to achieve zero poverty in our country. To achieve this goal we need to build trust; because along with trust comes investment, which will in turn create jobs, the only way out of poverty.
The Macri administration has initiated a transition that has raised the world´s interest. In response to that interest, and to consolidate trust that translates into concrete investments capable of generating value and employment, we are organising the Argentina Business and Investment Forum.
The event marks Argentina's return to the world. Throughout the last decade, Argentina received a smaller share of FDI compared to other countries in the region, mainly due to lack of trust.
That's why during this event we are going to reiterate and emphasise all the political, institutional, legal and taxation reforms that have been implemented since President Macri took office.
We want to show the world, local and international companies, and society, that we are committed to transparency and clear and foreseeable rules.
IBT: Recent fiscal and structural reforms have been applauded by creditors and foreign investors. However, the shadow of the Kirchner era looms large. Inflation remains very high and poverty is growing. The 35-day reference central interest rate is currently at 29.25%, with the cost of credit at very high level. Could this be a problem, especially for small businesses? Furthermore, can we say that the hard part for Macri is just about to begin?
JP: It is important to see the whole picture and not just a snapshot. During its first six months the new administration took several measures to normalise the economy and put Argentina back on the world trade map: lifting currency restrictions, reaching an agreement with bond holdouts, lifting restrictions for capital inflow/outflow, and thus returning to the international markets, through the removal of export duties, the gradual removal of import restrictions, and the correction of rates and subsidies; all of them necessary macroeconomic measures to attract investment of local and foreign companies. More investments translate into more and better jobs, which is the only way to end poverty.
Some measures have had an immediate impact on inflation rates, specifically during the months of April and May. Both INDEC (National Statistics and Censuses Institute) and private firms are already seeing a downward trend. The effects of the measures taken will be seen progressively; during the upcoming months we will begin to see clear signs of reactivation.
IBT: The International Monetary Fund (IMF) has recently cut its forecast for global economic growth in 2016 and 2017 following Brexit. This will have consequences for the European Union, where Argentina has strong commercial trade ties. Neighbouring Venezuela and Brazil, which are important economic partners, are facing a deep recession and strong political challenges. What effect could these global and regional uncertainties have on the Argentine economy?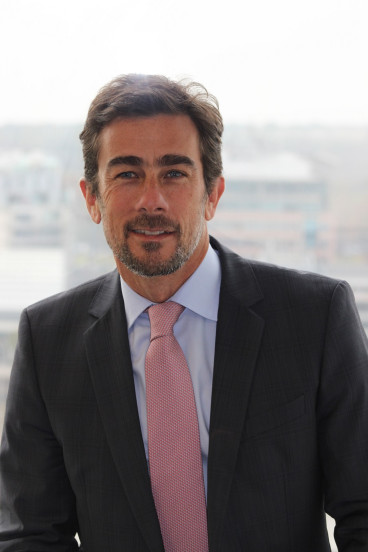 JP: Brexit affected the global economy; it modified the business ecosystem on a global scale, and undoubtedly it will impact our region as well. However, I think that the world's genuine interest for investing in Argentina will not be affected by it, and regardless of any international scenario, our country's fundamentals give us an exceptional opportunity to return to international markets.
In addition to its natural resources, Argentina has remarkable human talent that stands out in the world. We want to attract investment and have sensible and mature relations with the world. We want to leverage the world's renewed interest in Argentina, helping position our country as an attractive market full of opportunities, precisely in the light of the current international scene.
Ever since our government took office, around 100 companies have announced investment projects amounting to over $30bn dollars, three times the amount committed for the same period last year. We want international investors to see first-hand the investment opportunities our country offers in practically all industry and service sectors, such as conventional and renewable energies, agribusiness, technology and infrastructure.
IBT: Argentina has made its return to the global financial markets, and since 17 December the Argentine peso has returned to a free float allowing it to align to the black market's exchange rate. Some economists agree with Macri's move, while others argue that easing currency restrictions in hard times is risky business, especially when macroeconomic imbalances persist. The exchange rate and its volatility are important variables for foreign investors. Do you think we have reached a bottom, or should we expect a further devaluation?
JP: In the last few months, there has been practically no exchange rate volatility. The removal of foreign currency restrictions normalised the exchange market, improved Argentina's investment climate and reignited growth engines with a focus on investments and exports. I believe the move, regardless of its short-term impact, was long overdue.
IBT: Argentina has enormous potential when it comes to natural resources and renewable energy. It is also a leader in food production. However, it is a difficult time for producers due to low prices in the commodity and energy markets. What is your take on the market? Do you think that these activities will remain profitable despite low prices?
JP: Despite challenging times, energy remains a key sector for investment. For the combined-cycle offer we received six times more offers than we had originally expected. Investment projects also multiply in the renewables segment. In addition, we have ongoing projects for transportation and logistics as well as for lithium. Chile, Bolivia and Argentina make up a triangle of 85% of the world's lithium reserves.
Unlike Argentina, where reserves are still to be exploited, the rest of the region's mining concessions are already coming to an end. Korean, Australian and French companies are interested in investing in Salta, Jujuy and Catamarca prospects. We have made it clear we are open for business.
In any case, we must point out that we are not going to favour any specific sector. We must respect the countries' historical aptitudes, and boost sectors that might be lagging behind. Argentina needs to improve its infrastructure, its educational system and its legal framework. However, I must also emphasise that due to low prices of commodities, diversification of the economy is key. Of course, the government will prioritise investments that can contribute to an inclusive growth.
IBT: Finally, in the run up to 2020, what is the Argentine government hoping to achieve?
JP: The government is look to deliver long-term structural change capable of enduring the test of time. That is why we're working on attracting genuine investments that will contribute to an inclusive growth, job creation and the promotion of exports.
Ahead of the Argentina Business and Investment Forum, the economic team has conducted an appropriate examination of the short and medium-term challenges ahead, and its programme is well on track.