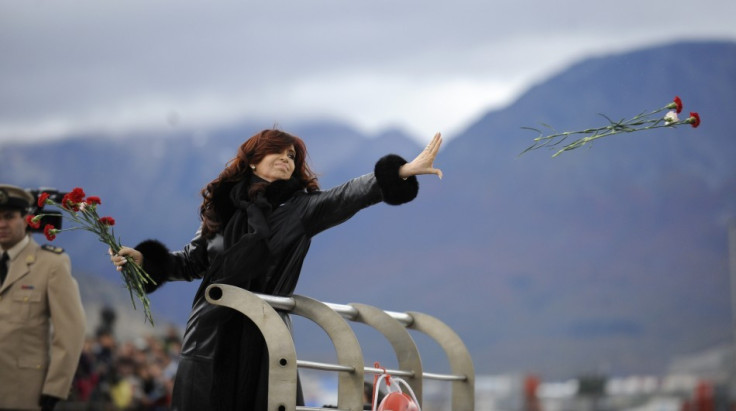 War veterans in Argentine forces say they were viciously beaten for leaving the trenches to search for food. The first official documents on the ten-week war between Argentina and the United Kingdom reveal the deprivations of the Argentine soldiers. These include a lack of proper boots and coats.
\"These documents lift the veil on facts that were hidden for so many years by the armed forces,\" said Ernesto Alonso, from a veterans group in La Plata.
The secret files, now released, describe mock executions and soldiers trussed up in graves. A sergeant said he was kicked in the testicles and so badly hurt he needed an operation afterwards. A lieutenant went on to describe how a fellow officer tied up his hands and legs, leaving him face down on wet sand for eight hours on a Falklands beach in freezing conditions.
Ernesto Alonso, who fought in the Falklands War as a conscript, said he witnessed many such abuses. \"Those who were supposed to protect us were in many cases our own executioners,\" Alonso told CNN. \"It was inconceivable that we denounce murders, torture and humiliation knowing that we were at war with a real enemy like the British.\"
The Falklands War began in April 1982, when Argentine troops invaded the British overseas territory which Argentina calls the Malvinas. Argentina claims it inherited the islands from Spain when it gained independence.
But Britain argues it has historically ruled the islands and that the islanders should have the right to self-determination. In a 2013 referendum, 99.8% voted to remain a British overseas territory. About 2,900 people live on the islands.
The 74-day Falklands war claimed the lives of 649 Argentinian soldiers, 255 British soldiers and three islanders. The remains of 123 Argentinians killed in the war have never been identified. Argentina\'s President Cristina Fernandez de Kirchner has described British presence as \"a blatant exercise of 19th-Century colonialism\".
Speaking on 2 April, the 33rd anniversary of the invasion of the south Atlantic islands, located 670 miles (1,000 kilometres) from the coast of Argentina. Kirchner said in a Guardian report: \"\"We will see the islands form part of our territory again. It\'s not just wishful thinking.\"