As Manchester attempts to settle back into normalcy following the brutal bombing on 22 May at Ariana Grande's concert, the singer's mother took to Twitter on Memorial Day to pay tribute to the victims and their families.
"This past week I have spent in reflective thought, prayer & deep sorrow," Joan Grande wrote in a note posted on her Twitter page on 29 May. "I join my daughter in extending my help & services to all those affected by the diabolical act of terror which occurred in Manchester!
"My heart goes out to all the victims: those who lost their lives, those injured, those recovering & all survivors of that night, along with the families & friends whose grief knows no bounds."
Joan herself was at the Manchester Arena concert and helped usher audience members to safety following the attack, according to a report by TMZ.
"I stand with you all in the face of evil & we stand together to never let it rule our lives!
"Thank you to all those who helped in any way that night in Manchester. I continually thank those who are & were in service protecting our freedoms every day all over the world!" she wrote in the post, exactly a week after the attack.
Last week, Ariana posted a similar statement on Twitter, expressing her sorrow and determination to overcome the horror. "We will not quit or operate in fear. We won't let this divide us. We won't let hate win," she wrote on 26 May.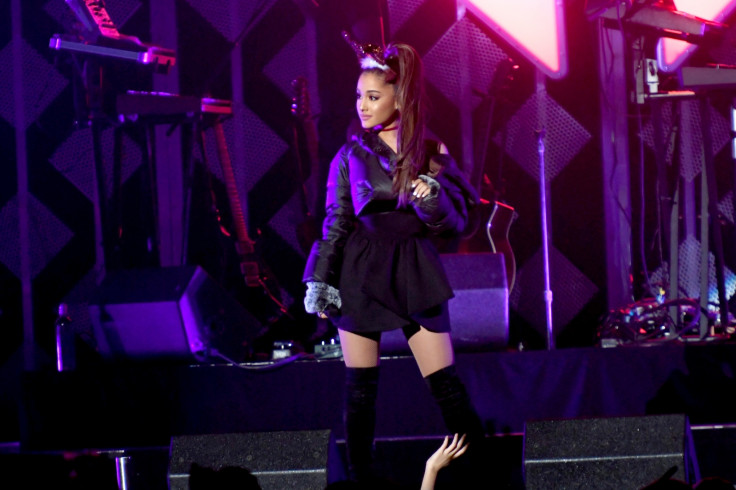 Frankie Grande, Ariana's elder brother, also posted a tweet urging people not to allow the events to give root to hate and discrimination.
"I echo my sister's sentiment and say we can't allow hate to propagate hate and fear to propagate fear... but rather come together and spread a message of love, unity and empowerment," he wrote on his social media account.
"And so I say, as I have before, shine bright and when evil comes to drown out your light, throw shade over your beautiful soul, shine bright."