The Arizona gun range where a nine-year-old girl accidently killed an instructor after firing an sub-machine gun has said it is reviewing its policy following the incident.
Charles Vacca was shot in the head after giving a lesson to the girl in how to fire an Uzi at the Last Stop shooting range in White Hills, Arizona.
The girl, who was with her parents at the time, was originally shown how to fire a single shot at a target on the range. However, she lost control of the weapon after it was switched to automatic, with the recoil resulting in the girl accidently hitting Vacca in the head.
The 39-year-old war veteran died after he was airlifted to a hospital in Las Vegas.
The incident sparked a wave of controversy in the US and abroad, with many asking why a girl so young was allowed to handle such a powerful firearm.
Gun laws in Arizona state a person must be 18 to carry a hunting weapon such as a rifle and 21 for a handgun. However, this law does not apply on private property and gun ranges decide themselves how young a child can be to fire a gun. The Arizona website in question, which offers a "Burger and Bullets" meal deal, said children aged eight and over could fire a weapon if accompanied by a parent or career and an instructor.
However, following the shooting, the gun range has said it has reviewed its policy and has increased the minimum age to 12-years-old or "at least five feet tall", reported CBS.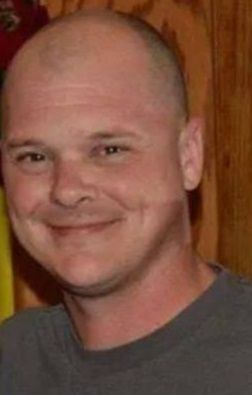 The shooting has once again sparked the discussion of gun laws and ownership in the US. Some have argued said there is no need to impose a minimum age for handling weapons at firing ranges.
Charles Heller, media coordinator for gun-rights group Arizona Citizens Defense League, told Mashable: "If they can reason between right and wrong, and they can follow directions and they have the physical capabilities then it's okay."
Gerry Hills, founder of Americans for Gun Safety, has called for stricter gun control and said he didn't see "any reason in the world" why parents would let their nine-year-old child fire an Uzi.
"We have better safety standards for who gets to ride a roller coaster at an amusement park," he told the Associated Press.
Sam Scarmardo, the operator of the Last Stop firing range, said they had not had single accident in the 12 years they've been operating before the shooting.
"We really don't know what happened. Our guys are trained to basically hover over people when they're shooting," he said.
"If they're shooting right-handed, we have our right-hand behind them ready to push the weapon out of the way. And if they're left-handed, the same thing."
The identities of the young girl of her parents have not been released and no charges are set to be filed against them.