A shooting instructor has died after a nine-year-old girl accidentally shot him in the head as he taught her how to use a submachine gun, believed to be an Uzi.
The incident took place at a shooting range in Dolan Springs, Arizona, where the girl was with her parents.
The 39-year-old shooting instructor was airlifted to a medical centre in Las Vegas.
Charles Vacca, a father and war veteran from Lake Havasu City, Arizona, was airlifted to hospital on Monday morning after the little girl shot him with a Uzi at an outdoor shooting range in Dolan Springs.
"Vacca was standing next to the girl while he was instructing her how to use the weapon when the accident happened," a Mohave County Sheriff's Office spokesperson told BNO News.
"Further investigations determined [that when] the girl pulled the trigger on the automatic Uzi, the recoil sent the gun over her head, and the victim was shot."
Vacca was airlifted to University Medical Center in Las Vegas, Nevada, where he died of his injuries around 9pm on Monday. An autopsy will now be carried out.
Friends paid tribute to Vacca as a great friend and soldier on Facebook. His best friend Robert Vera said: "He became a brother and a major part of my life through thick and thin.
"Rest In Peace brother," he added.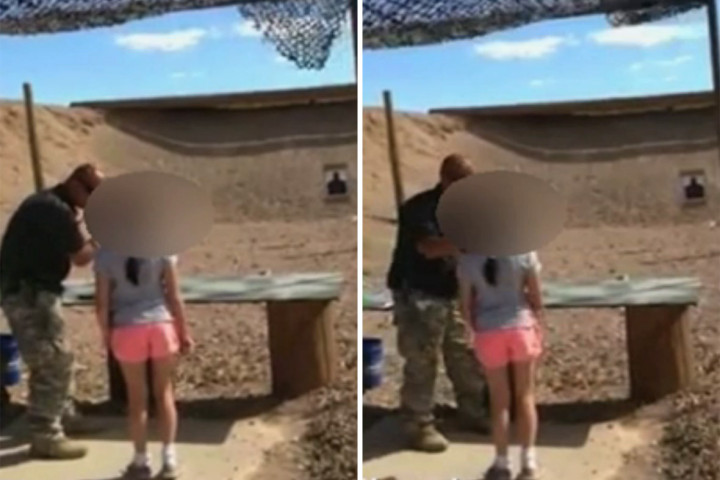 Another friend added: "A Soldier, a father, a mentor and a friend. SSG Charles Vacca will always be remembered with a smile and admiration."
Arizona gun laws require a person to be at least 18 years old to carry a firearm. However, the laws do not apply on private property or if the minor is accompanied by a parent or a certified instructor.