A pair of 18-month-old twins have drowned in Arizona after what police believe was a freak accident while their mother pushed them beside a canal.
Eli and Silas Keslar were being pushed in a double stroller by their mother Alexis in Yuma, when she tried to swipe away a bee which was bothering them and accidentally let go of the pram which rolled into the water.
Alexis jumped in and frantically tried to save her sons but the water was flowing too fast, so she went to get help. The canal was lowered to enable a thorough search but by the time the boys were located an hour had passed.
Eli and Silas were taken to hospital where they were pronounced dead. The local medical examiner determined the deaths were accidental.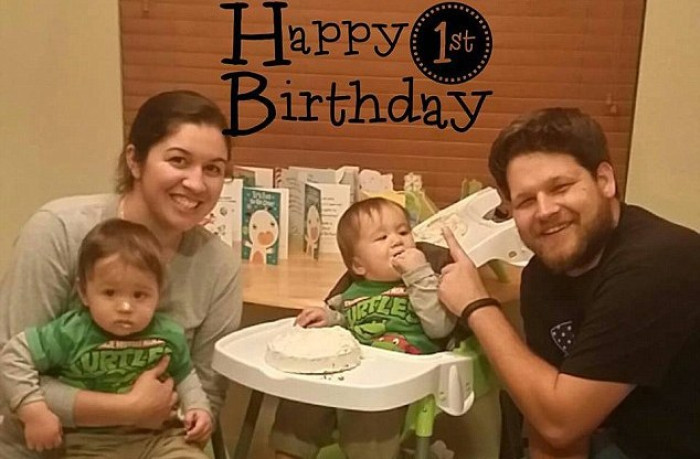 In a statement on its website, the Yuma Police Department said: "The boys were being pushed in a jogging stroller by their mother, identified as Alexis Keslar, who was walking along the canal. The mother stopped briefly to fend off a bee. The stroller rolled away from her into the canal, with the boys belted in the seat. The mother immediately entered the canal and attempted to rescue her sons.
"Due to the speed of the current and depth of the water, and the steep incline of the sides of the canal, she was unable do so. The stroller was washed away by the current. After struggling to get herself out of the canal, the mother immediately summoned help."
An online appeal has been launched at gofundme to pay for a memorial and what has been described as medical costs. Within a few hours of its launch over $8,000 (£5,400) towards a target of $15,000 had been raised.
Marlene Gleim, a friend of the boy's grandmother Marlena Martinez, set up the appeal upon hearing of the tragedy which took place on Friday (11 April).
"I am at a loss," Gleim told local paper the Yuma Sun. "When I found out who the little ones were, I felt a huge knot in my stomach. At that very moment all I wanted to do was just grab my children and squeeze them tight! No parent should ever have to lose a child, let alone two at once."