A Hampshire man has been convicted of murdering his own identical twin brother during a drunken brawl at a family party on New Year's Eve.
Robert Cerqua, 31, stabbed twin Christopher once in the torso as they fought in the kitchen of the family home in Hythe, Hampshire.
Plasterer Robert claimed Christopher, a carpenter, had threatened him with a knife but this was rejected by a jury at Winchester Crown Court who convicted him of murder by a majority of 10-2.
The men had long had a feisty relationship, Robert told police, admitting alcohol made him short-tempered and "nasty." It is thought that on the night of the murder the men were arguing about the past. Both had returned to the family home and were sharing a bedroom.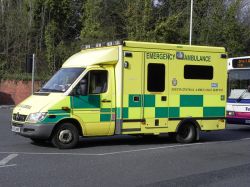 Nicholas Haggan QC, for the prosecution, said: "Both brothers had been drinking. Shortly before 9pm an argument started between the two brothers and that argument appears to have turned into a tussle. Punches may have been exchanged. At some point this defendant picked up a kitchen knife and he used it to stab his brother Christopher."
The jury heard the content of a 999 call (WARNING: GRAPHIC) made by the mother of the twins, Denise Cerqua. Having called police because their sons were fighting she then added: "Can you get an ambulance as well? He's been stabbed." Husband Peter then shouts: "He's stabbed him."
Dad Peter frantically tried to stem the flow of blood with tea towels. Despite leaving a seven inch wound in his brother's torso Robert Cerqua ran away barefoot to see in New Year with his girlfriend at another party. He turned off his mobile but was arrested early on New Year's Day.
When arrested and told what had happened Cerqua said: "Is he dead? You are lying, he cannot be." Later he added: "Was it me? Was it me? I cannot remember. Honestly, is my brother dead?"
During the trial it was revealed that DNA found on the knife matched both brothers - because they were identical twins. When asked by his barrister, Patrick Upward QC, how he felt about his brother, Robert said simply: "I loved him."