Arkansas: Couple deny abusing four-year-old girl who thought her name was 'idiot'
Mother Jennifer Denen, 30, and boyfriend Clarence Reed, 47, remain in jail on $100,000 bond.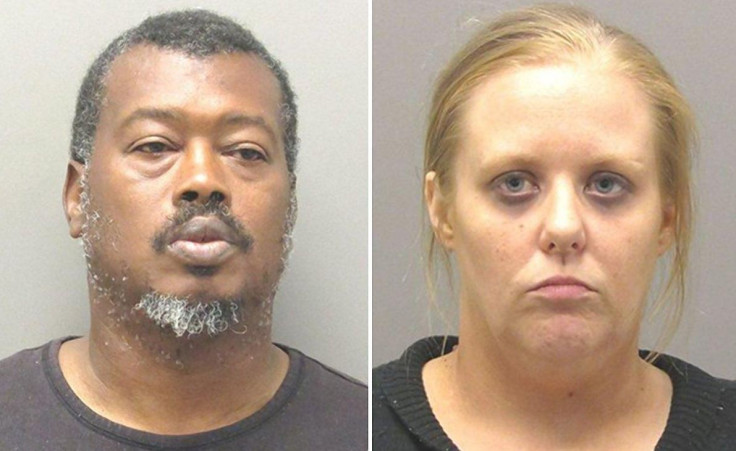 A mother and her boyfriend have denied a series of child abuse charges after being accused of zip-tying a four-year-old girl to a bed and verbally abusing her to such an extent she grew up thinking her name was "idiot".
Arkansas couple Jennifer Denen, 30, and Clarence Reed, 47, were arrested on 12 August after officers said they discovered Denen's daughter covered in bruises and dried blood.
They appeared at Garland County District Court on Tuesday (23 August) where they pleaded not guilty to first-degree domestic battery, permitting the abuse of a minor and first-degree endangering the welfare of a minor. Both remain jailed on a $100,000 [£75,000, €89,000] bond.
The pair were charged after police were contacted on a tip-off that a malnourished girl was being abused at her home in the city of Hot Springs.
Deputies found the young girl with deep purple bruising, a black eye, a swollen cheek, healing scars on her back, dried blood around her mouth and ligature marks from being restrained, according to a police affidavit. When one of the officers asked the girl her name, she reportedly replied: "Idiot."
Another child later claimed Denen and Reed called the girl "idiot instead of using her name," police records show.
The couple lived with six of Denen's children, one of them fathered by Reed, in a modest home in a residential street in the east of Hot Springs.
The Hot Springs Police Department said the alleged victim and an 11-month-old baby had been taken into care. Denen's four older children are now with their biological father.
Denen and Reed are next due in court on 27 September for a felony review hearing.
© Copyright IBTimes 2023. All rights reserved.