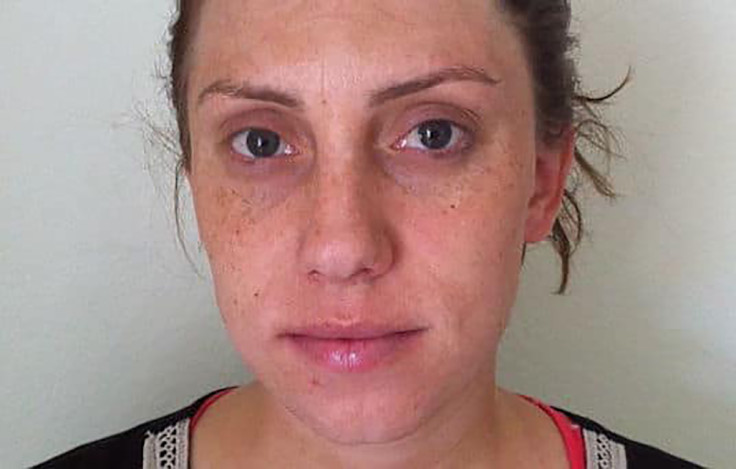 A former student who fathered a child with his school teacher has won a $6m (£4.6m, €5.3m) settlement in one of the largest single-case sex abuse payouts by a US public body.
The victim said 31-year-old Laura Whitehurst had "manipulated" him while he was a 16-year-old pupil at a California high school, with the ordeal leaving him feeling "sick to my stomach".
His lawyers alleged in a lawsuit that school officials knew of the relationship but failed to inform his parents.
Vince Finaldi, the victim's attorney, said the size of the seven-figure settlement agreed by Redlands Unified School on Saturday (20 August) represented "the gravity of the damage done to this young victim and his family".
"It also highlights the extreme malfeasance and neglect by school officials who turned a blind eye to the criminal conduct of a teacher and failed to protect a student," he is reported as saying in the Los Angeles Times.
Whitehurst was arrested in July 2013 for having sexual relations with three boys while teaching at Citrus Valley and Redlands high schools in the city of Redlands, about 60 miles east of Los Angeles. Facing 41 felony counts in total, she pleaded guilty to four counts of unlawful sexual intercourse and two counts of oral copulation with a person under 18.
She was sentenced to a year in jail as part of the plea bargain and released after six months. She remains on probation and is required to be listed on the sex offender register.
The lawsuit brought by one of her victims, who cannot be named for legal reasons, had claimed one of Whitehurst's colleagues knew of the pair's relationship and that school officials had even questioned Whitehurst when she became pregnant.
The former student, now aged 21, said the relationship began in 2012 when Whitehurst began spending long periods of time with him and would drive him home from school functions.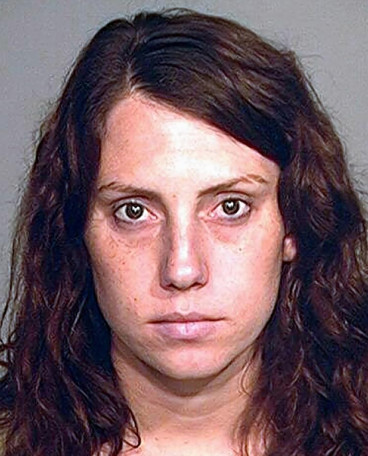 It was shortly after a trip to Disneyland – during which she took him by the hand and said she wanted to kiss him – that the two began having repeated sexual intercourse at her apartment.
In June 2013, Whitehurst gave birth to their daughter and allegedly told the boy, who attended the birth, that it was a "miracle pregnancy" because she believed she was unable to have children. He also alleged she plied him with alcohol during the relationship.
In asking a judge to reject the plea bargain with prosecutors in 2013, the student had said: "Physically, I feel sick to my stomach thinking about the manipulation I was subjected to."
John Manly, another attorney representing the victim, said district employees failed to report the abuse to authorities as required by state law.
"There was a picture of her in the birthing suite circulated to people at the school with the boy," Manly said. "The principal wrote an email about the photo."
School officials admitted no wrongdoing when they settled the case and insisted blame should be attributed to Whitehurst alone. District spokesman Tom DeLapp said the district was "not pleased with this outcome" but settled "this tragic case once and for all so we can move forward".
"We felt there could be serious damage to the reputation of a very fine school district if the plaintiff's lawyers were allowed to drag the district and its employees through the mud all over again," DeLapp said.
"In the long run, $6m is high, but it could have been much higher if this had been left to an empathetic jury in another city looking past the facts to find a financial scapegoat for the unprofessional, criminal actions of one individual."
Redlands police said the first credible information received about the relationship came on 1 July 2013 when the teen's mother found out about the birth and reported it to school officials, who then called the police.
School officials reportedly chose not to contact police follow suspicions two months before due to a lack of evidence. After her arrest, two other pupils came forward to say they had sexual relations with Whitehurst when they were aged 14 and 16.
Officials said the settlement will be paid using funds specifically set aside for legal expenses, and would not come out of the general fund used to pay for teacher salaries and other day-to-day expenses.
The former student and Whitehurst currently share custody of the child.