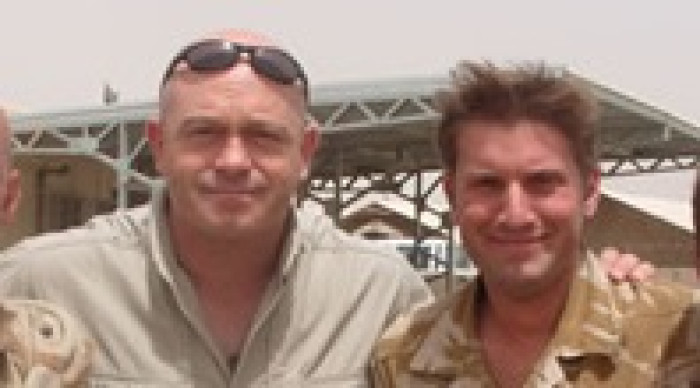 A former British Army major has become the first member of the armed forces to have a military honour rescinded by the Queen.
Major Robert Michael Armstrong of the Royal Regiment of Artillery was awarded the Military Cross for bravery in 2009 for inspiring British and Afghan troops to fight back when their convoy came under attack by the Taliban in Helmand Province in 2008. Armstrong, then 35 and serving with the Royal Irish, was said to have acted bravely whilst under fire.
A citation praised the Major's "swift, instinctive actions, personal courage and disregard for his own life". It continued: "As a result of his calm leadership under fire losses were prevented and the lives of those injured were saved."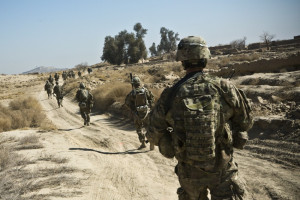 However, following the announcement of Armstrong's award, two soldiers came forward to claim he had exaggerated his own actions, took credit for the actions of others and that the convoy had not come under attack following an explosion.
It was claimed Armstrong helped write his own citation, contrary to standard procedure, and a five-year investigation was undertaken by Brigadier Giles Hill of the 16 Air Assault Brigade.
When Military Police went to arrest Armstrong in 2012 they found almost 160 classified documents, ammunition and a morphine injector in his possession. He was court-martialed and sentenced to a year in prison, suspended for two years.
Brigadier Hill's report was sent to the Armed Forces Operational Awards Committee which advised the Queen that she rescind the honour, which she did. Armstrong has chosen not to appeal. However through his lawyers he said he had played no part in the writing of the citation, there were shortcomings in the investigation and that Afghan soldiers had not been consulted.
In a statement the Ministry of Defence (MoD) said it could confirm "confirm that an investigation has concluded into the circumstances surrounding the award of a gallantry medal relating to an incident in Afghanistan".
There have been claims that soldiers serving in Helmand, Afghanistan have received awards for their actions which would not have been deemed worthy of an award in previous conflicts – so-called "medal inflation."
Army Major Charles Heyman told the Daily Mail that the withdrawal of Armstrong's honour cast doubt on the whole honours process.
"It is good to hear that the Army has come clean and withdrawn his award," said Major Heyman. "Nothing annoys a soldier more than people getting awards that they are not entitled to."