West African troops have suspended an operation to force Gambian leader Yahya Jammeh to hand over power, launching a last-ditch attempt to convince him to leave the country through the talks.
The talks will be led by Guinean president Alpha Conde in the Gambian capital Banjul on Friday (20 January) morning, according to Marcel Alain de Souza, head of the Economic Community of West African States (ECOWAS).
"We have suspended operations and given him an ultimatum," said de Souza, reported AFP, who attended the swearing-in of The Gambia's new president Adama Barrow.
"If by midday, he doesn't agree to leave The Gambia under President Conde we really will intervene militarily," he added.
Jammeh, in power since a 1994 coup, initially conceded defeat to Barrow following the 1 December election before back-tracking, saying the vote was flawed.
De Souza said a total of 7,000 troops from Senegal, Nigeria, Ghana, Togo and Mali would be involved in the operation. Troops had already entered Gambia from the southeast, southwest and north before they were ordered to stop.
Conde will first travel to Mauritania where he will meet the country's president Mohamed Ould Abdel Aziz – who led the previous round of negotiations with Jammeh on Wednesday (18 January) – and then on to Banjul.
Both Conde and Aziz are "opposed to military intervention, preferring a diplomatic solution to the crisis," according to an official Mauritanian source.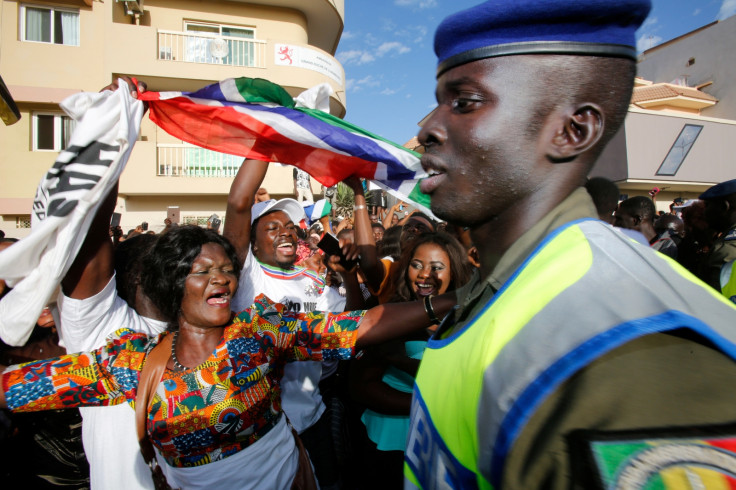 In a statement, a spokesman for the UN Secretary-General Antonio Guterres said he supported ECOWAS' efforts to solve the fall-out peacefully.
"The Secretary-General told President Barrow of his full support for his determination, and ECOWAS's historic decision, with the unanimous backing of the Security Council, to restore the rule of law in The Gambia so as to honour and respect the will of the Gambian people," the statement said.